Feni madrasa student can't be taken to Singapore
Doctors say her medical condition won't permit travel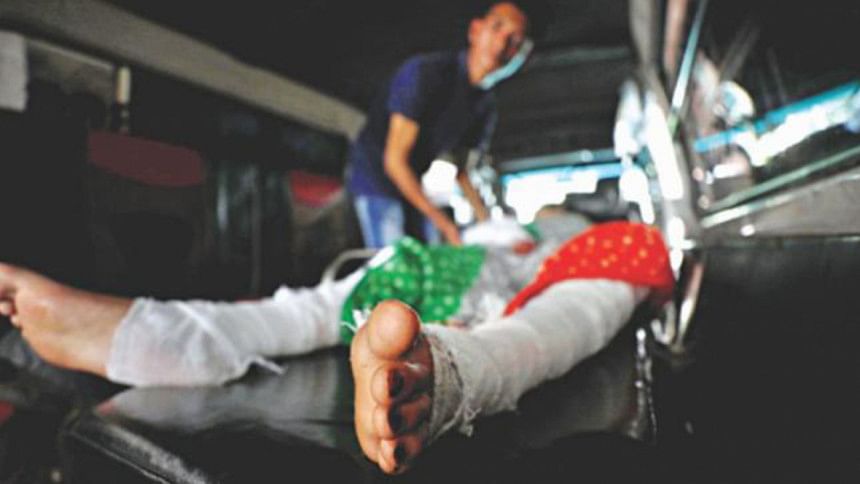 The Feni madrasa student, who is battling for her life after she was set on fire three days ago, cannot be taken to Singapore as the five-hour plane journey might be very risky for her.
Doctors of Singapore General Hospital informed the matter to doctors in the burn unit of DMCH during a video conference at 9:00am, said Dr Samanta Lal Sen, coordinator of DMCH's Burn and Plastic Surgery Unit.
The doctors in Singapore have also given some new suggestions for the treatment of the 18-year old and the DMCH burn unit are already being implemented those, said Dr Sen.
The girl came under the attack over her refusal to withdraw a case of alleged sexual harassment by madrasa principal.
Now, she is battling for life at DMCH after she suffered 75 percent burns and is currently on life support.
The teen's dressing will be changed in a few hours again and the Singapore doctors will be briefed on the matter in the evening.
While attending the video conference, Director of Sheikh Hasina National Burn and Plastic Surgery Institute Professor Dr Mohammad Abul Kalam said the teenager's condition has improved a little but still critical.