Family begs PM to trace missing AL man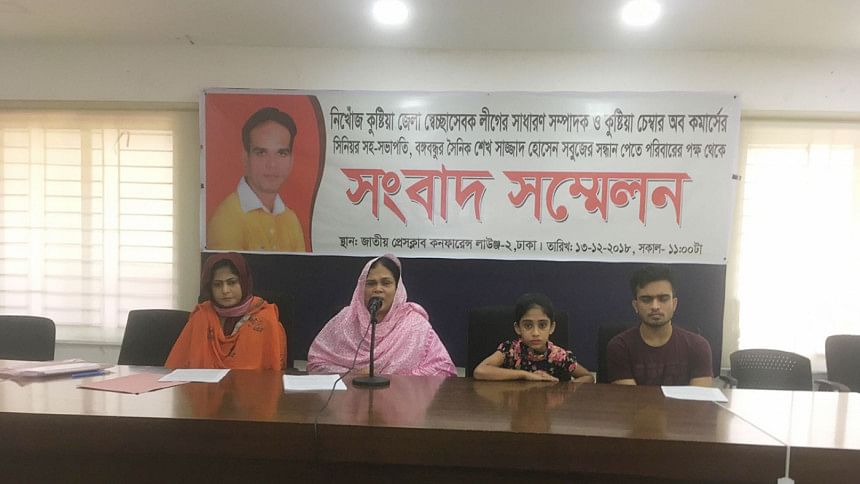 A family has urged Prime Minister Sheikh Hasina to help trace the whereabouts of an Awami League leader of Kushtia, who has been missing since 2015.
Sheikh Sajjad Hosen Sabuj, general secretary of Kushtia district unit Sechchaswebak League, was allegedly picked up by lawmen, the family claimed.
His mother Sahida Begum said he was picked up by Rapid Action Battalion on August 21, 2015. "I want my son back. I believe, if the prime minister takes steps, he will return".
"I can't answer my children when they ask me about him," Janaatul Ferdaus, wife of Sabuj, said. "Every year, my daughter wants to cut her birthday cake with her father."
Seven-year-old Sumaiya, daughter of Sabuj, and Sayed Hosen, 18, were also present during the press conference held at the Jatiya Press Club in Dhaka today.
Sabuj was also said to be a senior vice president of Kushtia Chamber of Commerce.
When contacted, Director of Rab Legal and Media Wing Mufti Mahmud Khan told The Daily Star "We did not conduct any drive on that place".