'Drug peddler' killed in Rajshahi 'gunfight'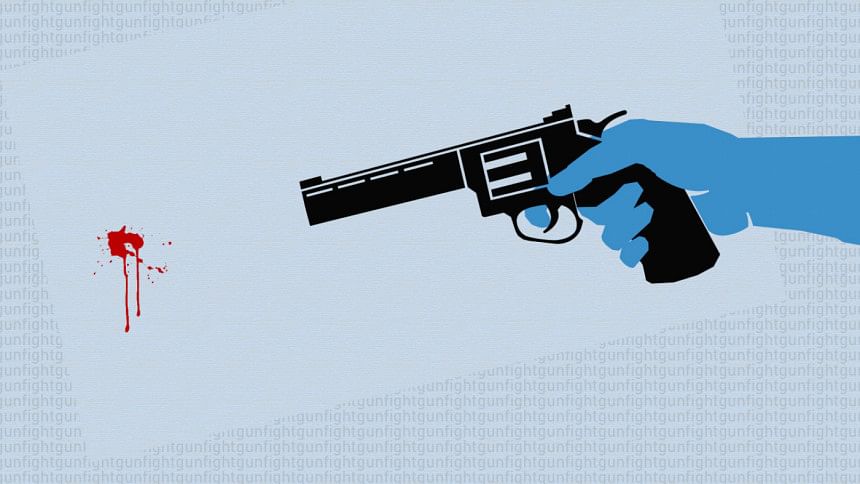 A suspected drug peddler was killed in a reported gunfight between two rival groups of drug peddlers in Bagha upazila of Rajshahi early today.
The deceased was identified as Ziarul Islam Kalu, 39, a resident of Pakuria village in the upazila.
Kalu was accused in at least 10 drugs and arms related cases, our staff correspondent reports quoting Md Shahidullah, superintendent of police in Rajshahi.
According to the police official, a clash between two rival groups of the drug peddlers took place at a mango orchard in Keshabpur area around 2:15am today.
On information, police rushed to the spot and chased them but the drug traders started firing targeting at the lawmen, forcing the latter to fire back, the police official said.
At one stage of the "gunfight", the drug smugglers fled the spot.
Later, police found bullet-hit Kalu and sent him to Bagha Upazila Health Complex where doctors declared him dead.
Police recovered a pistol with two rounds of bullets and 53 bottles of Phensidyl from the spot.