Diplomats in Sreemangal for pleasure trip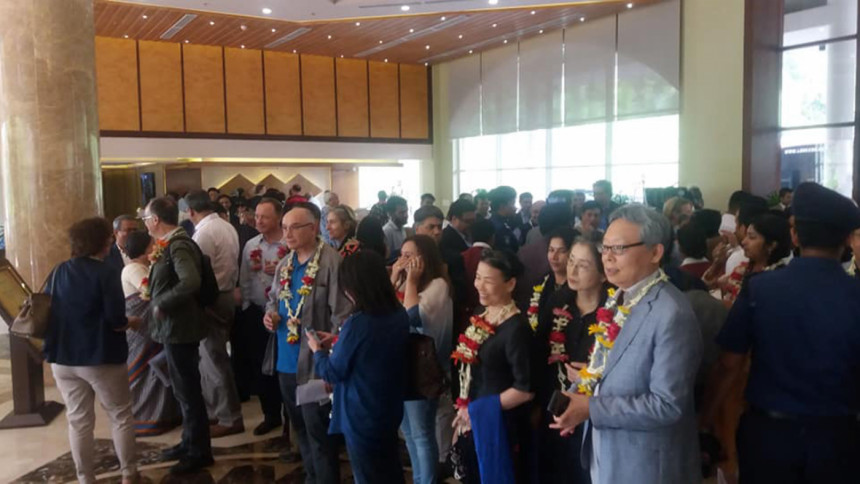 Foreign diplomats with their families went to Sreemangal upazila in Moulvibazar from Dhaka for a pleasure trip today, said a source at the foreign ministry.
A total of 35 heads of foreign missions reached Sreemangal around 2:00pm, reports our Moulvibazar correspondent.
The diplomats, led by Foreign Minister AK Abdul Momen, started their journey on four buses around 8:30am today, the source said.
They will be visiting the Monipuri Palli, Jerin Tea Garden and Lauachhara National Park during the visit.
Foreign Minister AK Abdul Momen is hosting the tour for the diplomats to familiarise them with Bangladeshi culture and to attract them for tourism in the country.
They will return to Dhaka tomorrow.