Dhaka relies on India's words over NRC: Minister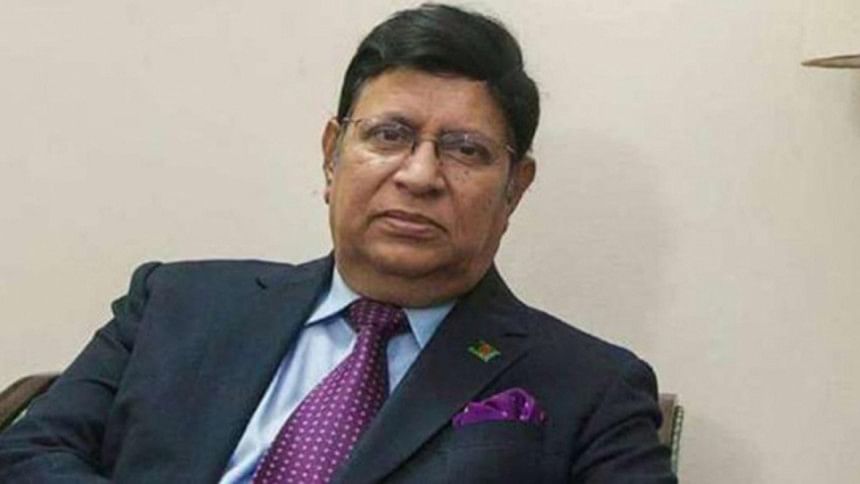 Foreign Minister AK Abdul Momen today said Dhaka relies on Indian words over their National Registration of Citizens (NRC) issue as New Delhi repeatedly assured that it was their internal matter having no link to Bangladesh.
"Since we believe the Indian government, so we want to believe (as well) that it (NRC) would not affect Bangladesh," he told newsmen on the sidelines of a discussion on the impact of changing global order on Asia Pacific region in the capital.
Momen added: "The Indian government repeatedly promised that the NRC is their internal matter and it will, in no way, affect Bangladesh and we would like to keep trust on them."
The minister's comments came as the newsmen approached him for comments on a recent push in of several people by Indian border guards through the western Benapole frontiers.
Border Guard Bangladesh (BGB) arrested them from the frontiers and handed them to police for subsequent legal actions.
Momen said he believed no reason arose so far to be worried on the part of Bangladesh about the NRC and added that it took India over three decades to proceed with the process.
"I just can't understand why the panic is over the NRC . . . it took them 32 years to prepare the (NRC) list alone . . . the process has many things to be exhausted yet," Momen said.
BGB personnel on Sunday picked up 32 people while they were illegally entering Bangladesh from India through Daulatpur and Gaipara borders of Benapole.
The minister said Dhaka and New Delhi resolved all bilateral major issues with the height of maturity of leadership, mutual trust and confidence.
He, however, said some minor issues were yet to be resolved while "neighbours always have issues in other parts of the world as well" and expected these issues to be resolved as well.
The NRC is a register maintained by the Indian government containing names and certain relevant information for identification of Indian citizen in Assam state.
Indian ruling party BJP later declared that the register would be extended to the entire country.