Detached helicopter door falls on house in Manikganj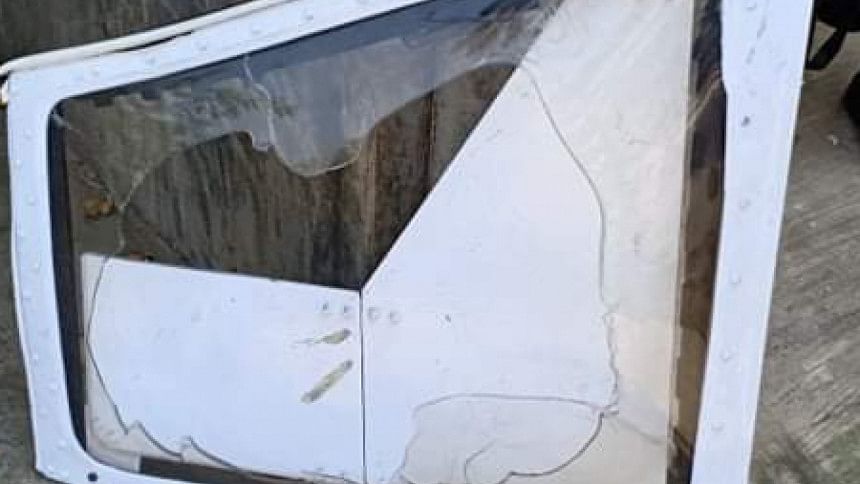 The door of a helicopter fell on a house at Begunteuri village in Manikganj's Singir upazila today.
No people were killed or injured as the house was empty at the time.
The training helicopter of the Bangladesh Air Force was flying overhead, when the door suddenly detached and fell on the house of Engineer Abdur Razzak at around 12:30pm, said Abdus Sattar, officer-in-charge of Singair Police Station.
The house was partially damaged – the door had fallen on the kitchen beside the main house, and damaged the tin structure.
The police official said the villagers panicked when it happened as they initially did not know what had caused the damage.
After being informed of the incident through a 999 call, Sub-inspector Nazrul Islam went to the spot and retrieved the broken door around 2:00pm and Bangladesh Air Force personnel collected it from the spot, the OC said.