Who is this Hercules?
Third rape suspect found dead with note hanging around neck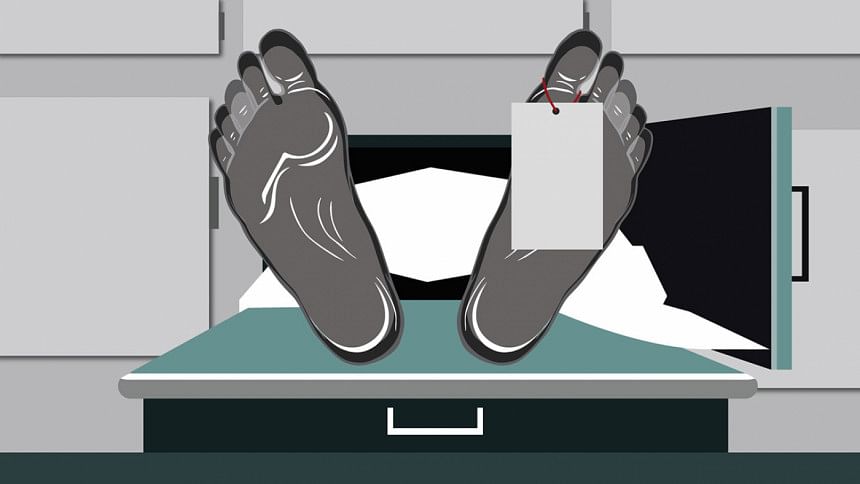 Police yesterday "found" the body of another rape suspect with a note hanging around his neck in Jhalakathi's Rajapur upazila, in third such incident.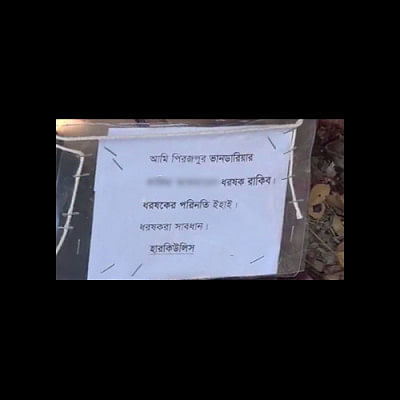 This time, the note reads, "I am Rakib. I am the rapist of a madrasa girl…of Bhandaria. This is the consequence of a rapist. Be aware rapists…Hercules."
The dead, Rakib Hossain, 20, stood accused in a case filed with Bhandaria Police Station in connection with the gang rape of a madrasa student.
Md Jahidul Islam, officer-in-charge of Rajapur Police Station, said the body was found with bullet injuries on the head.
"Rakib might have been shot in the early hours," he added.
Rakib was a law student at a private university in the capital and a resident of Bhandaria.
Asked, OC Jahidul said he was clueless about "Hercules", adding they were investigating the murder.
The body was sent to Jhalakathi Sadar Hospital morgue for an autopsy, the OC added.
Rakib's family members could not be reached for comment.
On January 14, a madrasa student was allegedly gang raped by two men when she was on the way to her grandparents' house.
Her father filed a case with Bhandaria Police Station accusing Sajal and Rakib on January 17.
On January 24, police recovered Sajal's bullet-hit body in Jhalakathi's Kathalia upazila, with a similar note hanging round the neck.
Sajal's father Shah Alam Jommadar lodged a case with Kathalia Police Station over his son's murder on January 26, said Md Eanamul Haque, officer-in-charge of the police station.
The rape victim's father has been named prime accused in the case, he said.
Citing the first information report, the OC said Sajal was kidnapped on January 22 from Dhaka. Later, he was shot or hacked by sharp weapon to death.
The case is under investigation, he added.
With the two, police recovered the bodies of at least three suspected rapists killed in similar manner over the last two weeks.
On January 17, police found the body of Ripon, 39, a key suspect in the gang rape and murder of a female garment worker, in Savar on the outskirts of the capital, with a similar note hanging around the neck.
In the early hours of January 7, an 18-year-old girl was found dead in her house in Ashulia's Berun area, hours after she had filed a case with Ashulia Police Station against Ripon and three other co-workers for raping her.
Later, the girl's father filed another case with Ashulia Police Station accusing Ripon and the three others of murdering his daughter.
Raising concern over the incidents, Sheepa Hafiza, executive director of rights group Ain O Salish Kendra, said killing people "extra-judicially" and leaving a note could not be acceptable.
"We have to be cautious. We have to look very carefully into why such incidents are taking place," she said while talking to the The Daily Star yesterday evening.
The country's law enforcement agencies are well capable of conducting fair investigation into each incident and leading it to trial process, she added.