Husband kills pregnant wife, 2 children in Rangpur
Police say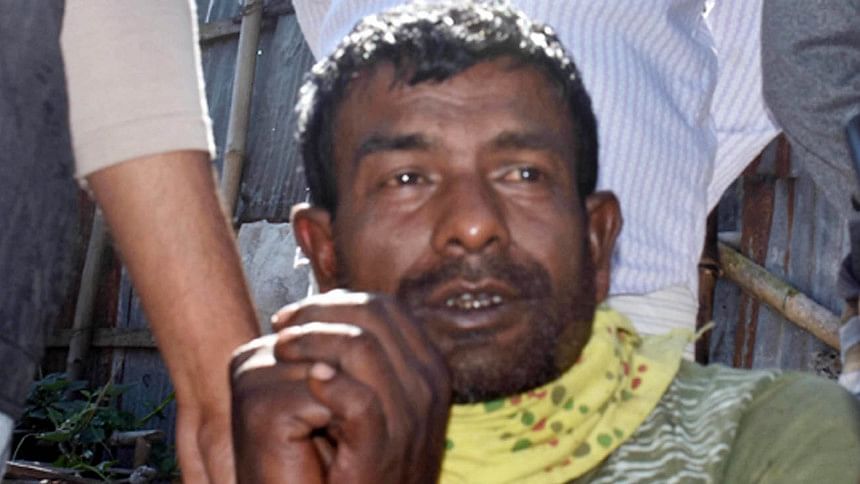 A drug addict man killed his pregnant wife and two children in Kamalkasna area of Rangpur city sometime last night, police said.
The deceased were identified as Asfia Aktar Ratna, 32, wife of Abdur Razzak, 38, their three-year-old daughter Neha and one-year-old son Nishat, said Kazi Muttaki Ibnu Minan, deputy commissioner (Crime) of Rangpur Metropolitan Police.
On information, police recovered the bodies from the house around 1:00pm today and sent those Rangpur Medical College Hospital for autopsy, he said.
Locals caught husband Abdur Razzak and handed him over to the police, suspecting his involvement with the murders.
During primary interrogation, Razzak admitted that he first strangulated her wife to death and later killed his two children in the same way, said DC Minan.
The police official said a neighbour saw the bodies on a bed inside the house through a window around 11:00am today.
The deputy police commissioner said Razzak attempted to commit suicide after killing the trio but he failed.
Family dispute might be a reason behind the killings and police are investigating the incident, said the officer, adding that Razzak killed them anytime last night.
SM Abdur Rashid, elder brother of Ratna, said his brother-in-law Abdur Razzak was drug addict. He borrowed Tk 70,000 from Abdur Rashid six months back for buying a rickshaw. Abdur Razzak also assured him that he would quit addiction.  
But when Abdur Rashid demanded the money back, Razzak's family refused to return it. He also used to torture Ratna, the brother said.
Razzak might have killed his wife Ratna and her two children following a dispute over the money, he added.