'Rape', Murder: Mob beats suspect to death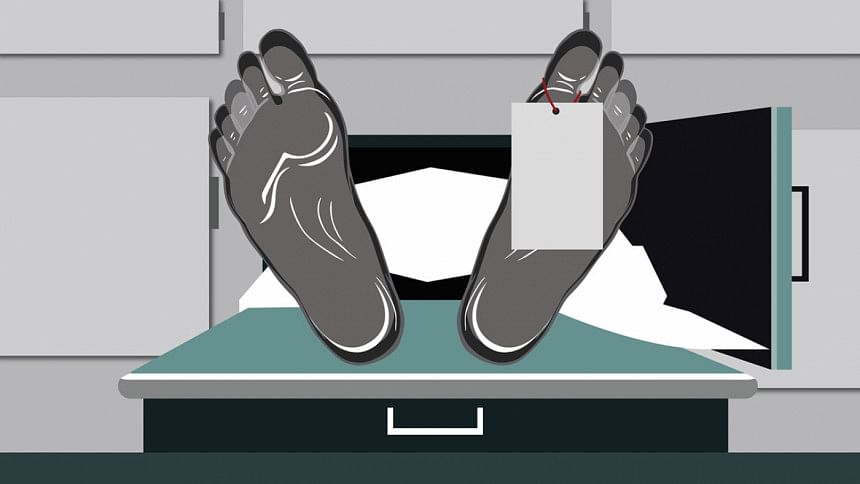 A man was killed in a mob beating early yesterday after he allegedly raped and killed a woman in Jessore.
Haiyat Mahmud, officer-in-charge of Bashundia Police Outpost alleged that Iradat Khan, 27, strangled a 70-year-old woman to death, after raping her on Monday evening. He later kept her body in a plastic sack and hid it in the kitchen.
The victim, Meherunnesa, wife of Mateleb Khan, was Iradat's neighbour.
Upon her disappearance, in late hours of Monday neighbours went and charged Iradat on suspicion who confessed to the rape and murder.
After hearing his confession, locals formed a mob and beat him, leaving him critically injured. They then called and informed the police of Meherunessa's rape and murder. 
 Around midnight, police reached the spot and recovered Meherunnesa's body from Iradat's kitchen, and rescued Iradat from in front of his home where he was left injured after the beating.
They were both taken to Jessore General Hospital where on-duty doctors declared Iradat dead.
Dr Bablu Kishor of the forensic department in Jessore Medical College Hospital conducted the autopsy on Meherunessa's body. However, he refused to disclose information before submitting the postmortem report.
Earlier, Iradat Khan had allegedly raped and killed a fifth grade student. Police had detained him at the time, and he was given bail from the High Court, police said.