4 militants of Ansarullah Bangla Team held in Dhaka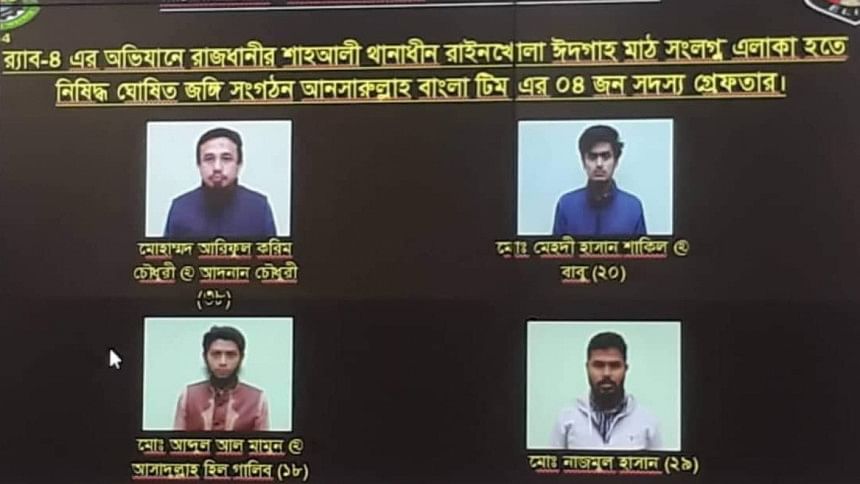 Rapid Action Battalion claimed to have arrested four members of banned militant outfit Ansarullah Bangla Team (ABT) from Dhaka.
The militants were arrested from an area under Shah Ali Police Station, according to a message sent to media from Rab office today.
The arrestees are Md Ariful Karim Chowdhury alias Adnan Chowdhury, 38, Md Mehedi Hasan Shakil alias Babu, 20, Md Abdul Al Mamun alias Asadullah Hil Galib, 18, and Md Nazmul Hasan, 29.