Myanmar violated border norms deploying addl forces: BGB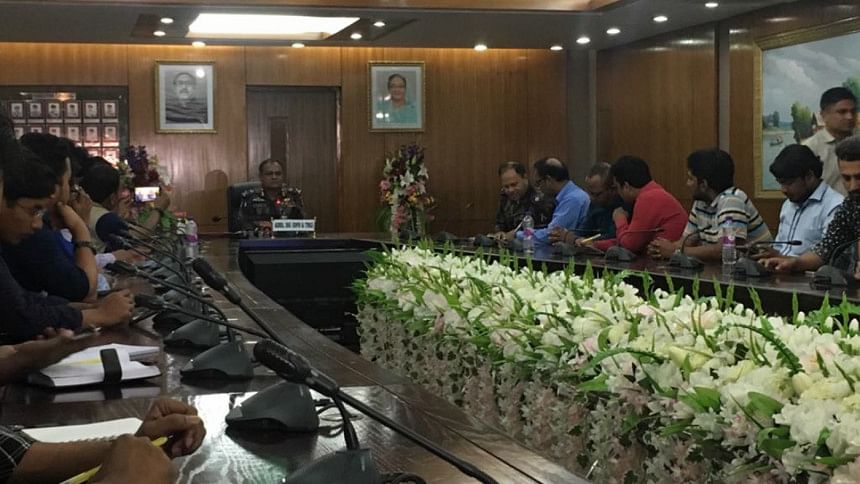 Myanmar has violated border norms by deploying additional forces with arms on their bordering area which is opposite to Bangladesh's Tombru border, Border Guard Bangladesh Additional Director General Brig Gen Mojibur Rahman said today.
"A number of Rohingya people took shelter on zero line near Konabari area of the upazila. Centring the issue, Myanmar deployed additional forces of army and BGP equipped with arms, which is out of the border norms," said Brig Gen Mojibur Rahman, additional director general (operation and training) of the paramilitary forces.
He came up with the remarks while addressing a press conference at BGB Pilkhana headquarters in Dhaka this afternoon and said the BGB has called upon the Myanmar authority for holding a border-level flag meeting.
"We also protest the Myanmar for increasing its forces on the bordering area," he said expressing hope to resolve the volatile situation through the flag meeting immediately.
Following presence of the Rohingyas on the zero line, Rahman said the BGP has been carrying out various activities including setting up barbed wire fences, iron angles and modern surveillance equipment on the bordering area.
Apart from this, the Myanmar authority, using sound instruments, calling upon the Rohingyas who gathered on the zero line, to leave the place for the last one month, the BGB official said.
In continuation of the activities, Myanmar deployed a huge number of military forces within 150 yards inside the Myanmar territory between 34 and 35 border outposts of Tombru around 10:30am, Rahman said.
The BGB also increased its manpower following the deployment of the force on the bordering area in Myanmar, he said.  
"We are informed about the situation through intelligence and ground surveillance. We are also on alert and overseeing the situation very closely. The BGB will act accordingly upholding their responsibility to face any circumstances for the sake of the country," he said.
Responding to a query, Rahman said Myanmar's motive is not clear but it seems to be an attempt to push the Rohingya people to Bangladesh.
"The situation has not taken into an alarming turn yet so that we have to deploy more additional forces from other agencies," he told a questioner claiming that the overall situation is under their control.