Muktamoni goes home, given warm welcome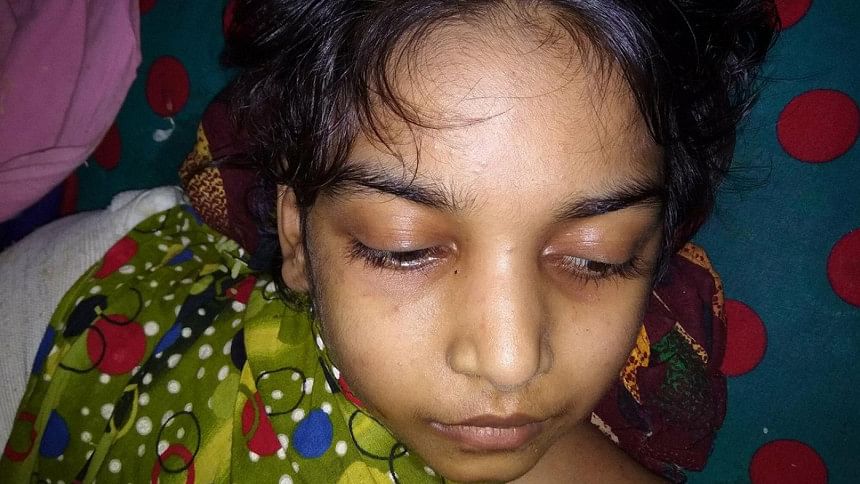 Twelve-year-old girl Muktamoni who made headlines for an abnormally swollen right arm went home today, to be met with the warm welcome of hundreds.
Along with family, Muktamoni reached their ancestral home in Sakhira Sadar's Kamarbaisa villagearound 7:30pm in an ambulance of Dhaka Medical College Hospital.
"We started out at 7:00am in the morning, we reached safely without any trouble" Muktamoni's father Mohammad Ibrahim told The Daily Star this evening.
"Hundreds of people from neighboring villages and our extended family members were waiting around our house to welcome Muktamoni," Ibrahim said.
Last evening, Muktamoni had told The Daily Star she was longing to meet her relatives, neighbours and especially, her ailing grandmother in her village.
Muktamoni drew attention with her abnormally swollen right arm which resembled a beehive. Doctors found out that she had a tumour in the blood vessels and subjected her to a set of surgeries.
Currently, she is on a three-week leave. She would have to return to resume her treatment.