Muktamoni at ICU in 'critical condition'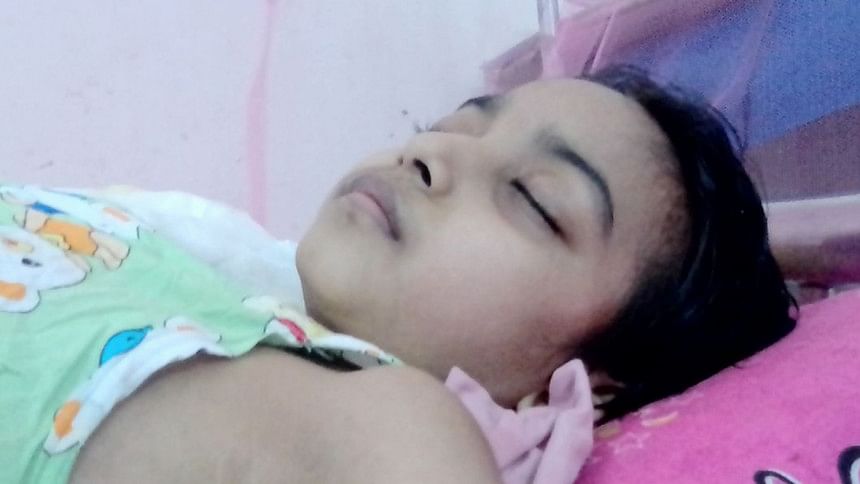 Muktamoni, who was diagnosed with a tumour in her hand in August, has been taken to the Intensive Care Unit of Dhaka Medical College Hospital in "critical condition".
The 12-year-old girl from Satkhira was taken to the ICU on Thursday after she was having difficulties with breathing, her father Md Ibrahim told The Daily Star today.
"She might have been suffering from lung infection or pneumonia. She is in critical condition and currently under observation," said Dr Samanta Lal Sen, national coordinator burn unit at DMCH.
Her next course of treatment will be decided after her medical test reports are available, the doctor also said.
Muktamoni drew the nation's attention with an abnormally large right arm.
On August 12, doctors at DMCH removed a three-kilogramme tumour from her arm after a biopsy showed the tumour in the artery of her hand.
The girl later underwent three more consecutive surgeries on her right arm on August 29, September 5, and October 8.