Ministry asks BRTC chief to explain extra bus fare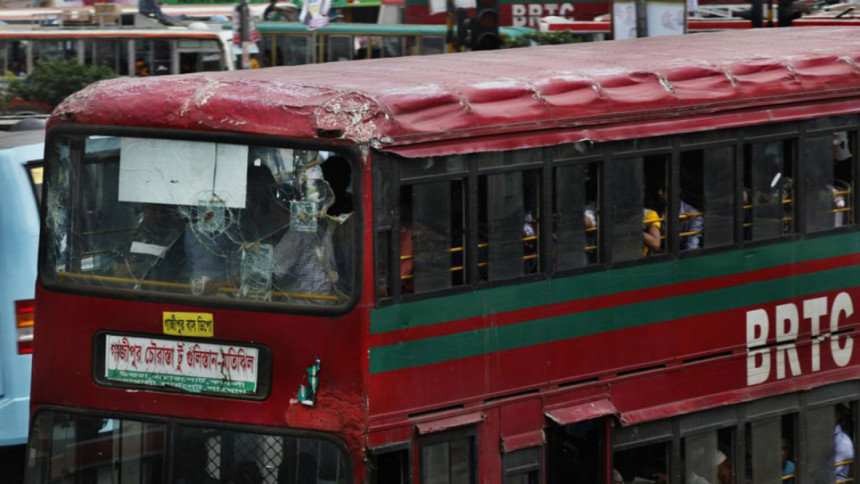 The road transport ministry this evening issued a show-cause notice asking the BRTC chairman to explain why state-run buses are allegedly charging additional fare from passengers.
"We have asked BRTC chairman to check whether the staffers of its buses are charging higher fare," Road Division Secretary MAN Siddique told The Daily Star. 
"Whenever, we get allegation of charging additional fare in our BRTC buses, we look into the matter. It is a normal practice," he added.
Road Transport and Bridges Minister Obaidul Quader this afternoon visited Postogola and Jatrabari areas and talked to several passengers enquiring whether bus operators are charging additional fare than the government-set fare.
In response, many passengers alleged that the buses of Bangladesh Road Transport Corporation (BRTC) are charging at least Tk 10 higher than the private bus operators in Dhaka-Mawa and Dhaka-Narayanganj routes.
Following that the minister directed the secretary to issue the show-cause notice to the BRTC chairman, said an official of the ministry.
The chairman has been asked to reply within three working days, the official informed.
Contacted, BRTC Chairman Mizanur Rahman said, "I have heard about the notice, but have not got it in my hand. I will give my explanation after seeing the notice."
The government increased bus fare by 10 paisa per km from October 1. After this, bus operators are charging several times higher than the official rate.