Militant crackdown: 2 Jamaat men among 50 held in Satkhira, Natore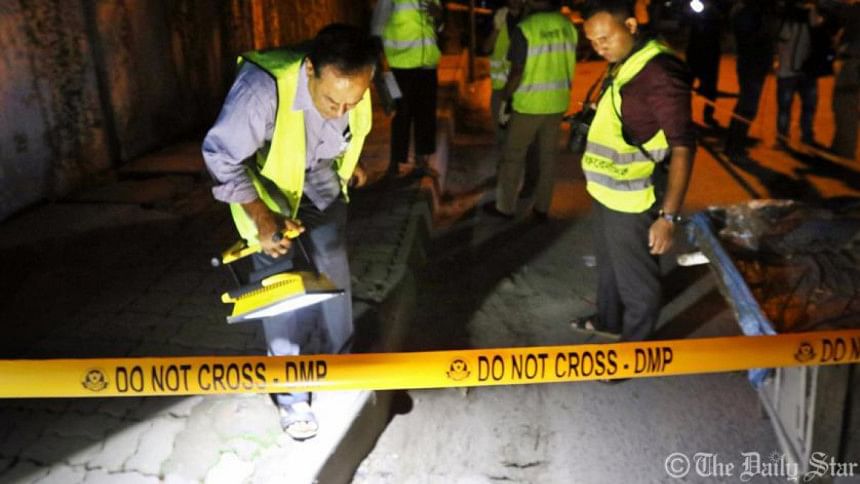 On the first day of the nationwide police crackdown on militants, two Jamaat-e-Islami activists and 48 criminals were arrested from Satkhira and Natore in separate drives early today.
In Satkhira, police arrested two Jamaat men from Satkhira Sadar and Debhata upazilas, and 33 others from Kolaroa, Tala, Kaliganj, Ashashuni, Shyamnagar and Patkelghata upazilas, Kumkum Begum, sub-inspector of Detective Branch of police, told our local correspondent.
Among the arrestees, all except two Jamaat men, were accused in several cases, SI Kumkum added.
ALSO READ: Police launch drive against militants
In Natore, at least 15 'criminals' were arrested last night as part of the crackdown, our Natore correspondent reports quoting Munshi Sahbuddin, additional superintendent of police.
Of them, Assistant Superintendant of Police (ASP) Rafiqul Islam conducted a separate drive and arrested the five people of whom one was arrested for his suspected involvement with militancy.
The officer said that all the arrestees were accused in various cases including mugging and extortion.
In the wake of recent spate of targeted killings, including that of SP Babul Akter's wife on Sunday, the police department is beginning a weeklong clampdown on militants across the country today.