Maximum 20 SIMs against one NID: Tarana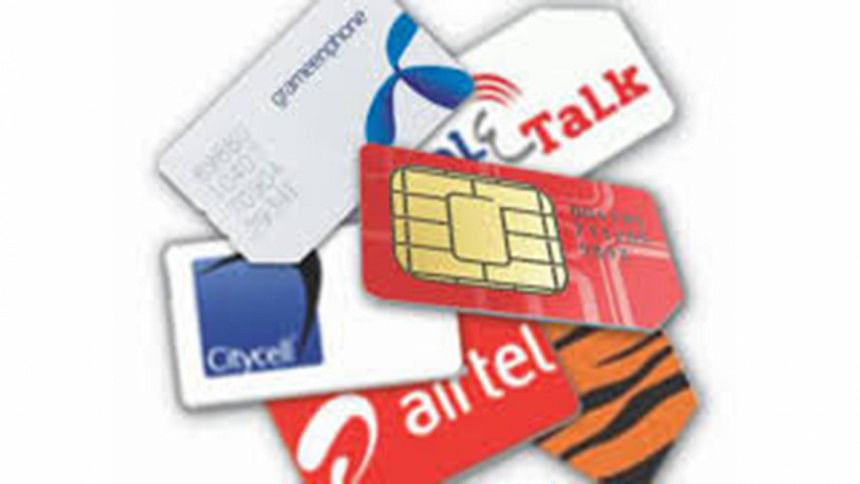 The government has decided to allow a person to register maximum 20 cellular phone SIM cards against his/her national identity card, said State Minister for Posts and Telecommunications Tarana Halim.
The government set the limit of using cellular phone connection in the wake of launching biometric SIM registration system that the telecom regulator is going to start officially tomorrow to ensure actual ownership of the phone number.
"We have decided to allow maximum 20 SIMs cards for a person as parent could register more cellular phone connections for their children who don't have national identity cards," Tarana Halim told BSS this afternoon.
She said Bangladesh Telecommunication Regulatory Commission (BTRC) will issue directive in this regard in few days.
Mentioning that if anyone has more than 20 SIM cards, those will be deactivated automatically, Tarana said: "After completion of biometric SIM registration, it would be possible to count that a user owns how many connections. But, nobody could hold over 20 connections after the stipulated time."
The state minister, however, said they did not set any limit for using connection of any particular operator against a national identity card.
The issued was finalized at a meeting organized to review the progress of the activities of the posts and telecommunications divisions today at the secretariat where Prime Minister's Information and Communication Technology Affairs Adviser Sajeeb Wazed Joy was present.
About the corporate clients, Tarana said: "the decision would be effective for corporate customers, but who is availing the service under corporate deal has to ensure his identity by the national identity card so there wouldn't be any problem if the person leaves the office."
"Actually, we want to ensure every one's digital identity," viewed the junior minister.
The BTRC recently sent a proposal to the posts and telecommunications division suggesting a maximum of 20 SIM cards against one NID card.
It also proposed that a subscriber will not be able to hold more than five SIM cards of one operator.
The BTRC data till September this year showed that the number of cellular phone SIMs in use was over 130.14 million in a population of 160 million.