Macron to unveil first French government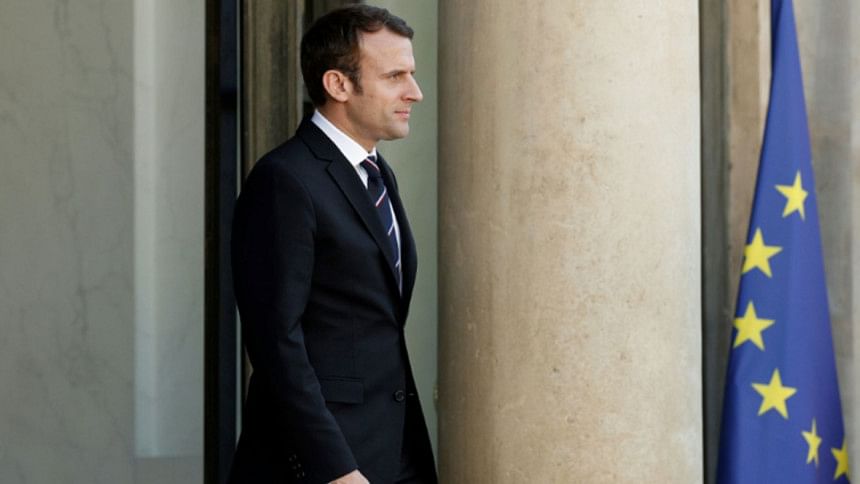 French President Emmanuel Macron is set to end the suspense over his first government on Wednesday after a 24-hour delay in unveiling what he has promised will be a new-look cabinet.

On the campaign trail ahead of his election on May 7, Macron pledged a slimmed-down group of ministers of around 15 people, half of them women and including people from outside politics.

The delay in announcing the names on Tuesday was officially due to the need to carry out more extensive screening of candidates, but could also reflect the difficulties in carrying out the delicate balancing act.

Macron, a 39-year-old centrist, is seeking to attract support from the rightwing Republicans party and appointed a prime minister from their ranks, Edouard Philippe, on Monday.

There has been widespread speculation about whether other young modernisers from the centre-right such as Bruno Le Maire or Nathalie Kosciusko-Morizet could follow suit and join the government.

The announcement will be made at 1300 GMT.

France's youngest ever president has already attracted dozens of Socialist MPs to his side as he seeks to create a new centrist force in French politics that will marginalise the traditional parties of left and right.

He is eyeing parliamentary elections in June when he hopes his new Republique En Marche (REM) party will win a majority, giving him the freedom to enact his ambitious reform programme.

Others tipped to join the government include veteran centrist leader Francois Bayrou, European lawmaker Sylvie Goulard, Lyon's Socialist mayor Gerard Collomb and well-known environmentalist Nicolas Hulot.

Current Defence Minister Jean-Yves Le Drian is expected to be the only survivor from the government of Francois Hollande, who left office last weekend after an unpopular five-year term.

Early Macron supporter and his top campaign organiser Richard Ferrand, a Socialist MP, is also expected to be offered a job.

EU priority

In his busy first week, Macron is also set to meet EU Council President Donald Tusk in Paris on Wednesday as he tackles his top foreign priority of reforming the European Union.

The meeting was pushed back at the last-minute from its scheduled time of midday until the evening.

Tusk was one of the first prominent European voices to congratulate Macron on his May 7 presidential election runoff victory over far-right and anti-EU politician Marine Le Pen.

Macron, who ran a staunchly pro-European campaign, kept with tradition by visiting German Chancellor Angela Merkel on Monday in his first trip abroad after taking office.

The pair now at the centre of the European project vowed to give it new impetus, saying they were ready to change treaties if necessary.

Macron has urged a deepening of the EU to fight off a recent surge of populism on the continent.