Market on Rakhine temple's land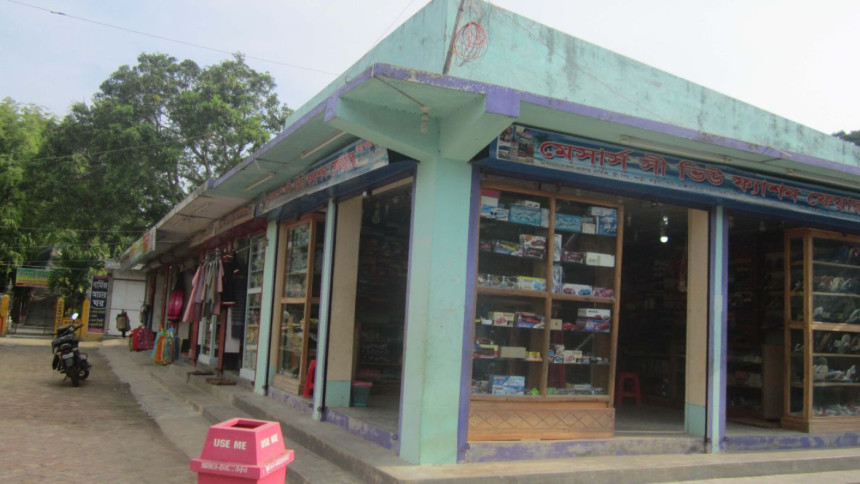 A portion of land belonging to Kuakata Sreemangol Bouddha Mandir (locally known as Kuakata Rakhine Mandir) is allegedly being grabbed by some local influential people.
Some community leaders, led by the secretary of the temple committee Ucho Mong, have built structures on the land.
Luma Rakhine, finance secretary of the temple committee, submitted a written complaint to Patuakhali Deputy Commissioner (DC) seeking recovery of the land from the alleged occupiers.
According to the complainant, the temple was set up in 1924 in a tin-shed for the local Buddhist community. A statue of Gautam Buddha was also erected there. Later on, 2.44 acres of land was given to the temple by the revenue department of the then government on March 24 in 1924 through Deed No 16337.
Tourists from home and abroad visit the temple when they come to Kuakata. 
Water Development Board (WDB) acquisitioned a portion of the land and some community leaders allegedly grabbed some land on the north side of the temple.
The alleged grabbers have built structures (at least 10 shops) on the land and give them on rent, creating problems for the Rakhine people in offering their prayers.
"I urge the DC to recover the temple's land and hand it over to the temple committee," said Luma Rakhine.
Ucho Mong built the shops after grabbing the land and gave rent to local businessmen, but the land is not personal property, she alleged.
Ucho Mong said, "I and my father have been taking care of the temple for years. I built shops on our personal property. Some community people are spreading propaganda against me and my family."
DC Dr Md Masumur Rahman said if anybody has grabbed the temple's land, legal steps will be taken against him after investigation.