Many tea workers aren't aware of May Day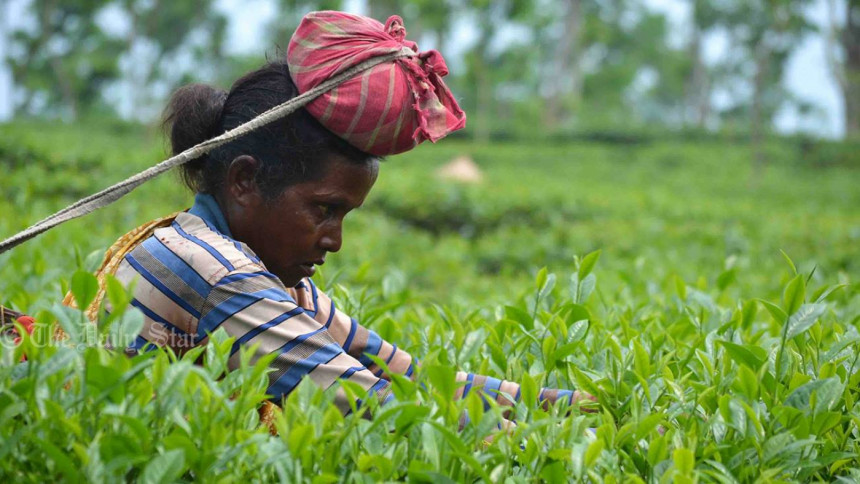 Many labourers working at the tea gardens in the country are not aware of the significance or history behind May Day.
They just know that the day is a public holiday, said Makhon Lal Karmakar, president of Bangladesh Tea Workers Union.
"Around one lakh out of seven lakh workers at 163 tea gardens aren't aware of the day, they knew the day is a public holiday," he said.
May Day, also known as International Workers' Solidarity Day, commemorates the historic uprising of working people in Chicago, USA at the height of a prolonged fight for an eight-hour workday.
"We (workers) are Bangladeshi citizens and we have voting rights. We are among the most deprived people in the country," he said adding "A registered worker gets Tk 85 as a minimum daily payment. It is among the lowest amount in the world".
"We (workers) didn't know about the day as we have no platform to practice their rights in the tea gardens. Even the tea garden authorities threat us in different ways when we try to practice our right in the past," Gita Rani Kanu, president of Bangladesh Tea Workers Women Forum, told this correspondent.
"The workers also fought for the country's independence in 1971. What type of justice did we get?" she asked.
Bela Bawri,45, a tea worker of Chandpur tea garden, said, "I have been working here for 20 years. I don't know about May Day. I think it is government holiday".
Faruq Mahmud Chowdhury, president of Sushasoner Jonno Nagorik (Shujon) in Sylhet region, echoed the same statement.
"We urge the tea garden owners to treat the workers with dignity," he said.