Lightning strikes kill 15 in 7 districts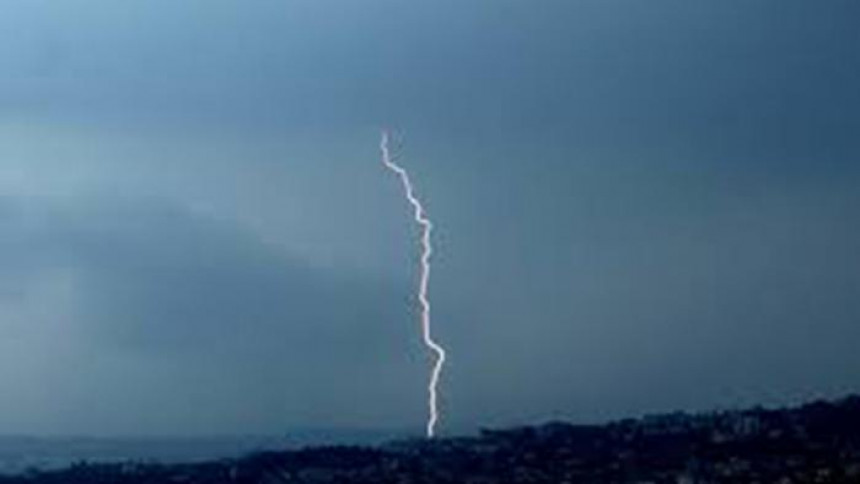 At least 15 people were killed in lightning strikes in seven districts -- Magura, Sirajganj, Sunamganj, Rangamati, Brahmanbaria, Noakhali and Gazipur -- today.
 In Sirajganj, five people including two members of a family were killed and three others injured in incidents of lightning strikes in three upazilas, our Pabna correspondent reports.
 The deceased are: Nabil Khan, 17, Palin Hossain, 18, of Shahzadpur upazila; Samsul Haque, 40, and his son Arfan Haque, 14, of Kazipur upazila and Abdul Kader, 37, of Kamarkhand upazila.
 Quoting the victims' family police and locals said, Samsul and his son Afran died on the spot when lightning struck them in a field at Tekani char around 9:30am.
 Meanwhile, Nabil Khan and Polin Hossain were hit by thunderbolts while they took shelter in Shahzadpur bazar during rain around 10:00am.
 They were taken to the local health complex where doctors declared them dead. 
 Kader, a farmer, was struck by lightning while going to a field around 9:00am and died on the spot, our Pabna correspondent said.
 In Magura, four people -- Prollad Biswas, 40, of Bakolbari village in Shakhila upazila, Shamim, a rickshaw-van puller of Akkurpara village and Alam of Rai village in Sadar upazila; while Mehedi of Bunagati village in Shakhila upazila -- were killed when lightning struck them, a correspondent from Magura reports quoting a doctor of the district's Sadar Hospital.
 In Rangamati, Mansura Begum, 32, of Baghaichhari upazila, was killed in a lightning strike while she was  bringing back home her cattle from field around 10: am, said Amir Hossain, officer-in-charge of Baghaichhari Police Station.
 In Sunamganj, Liton Mia, 30, a farmer of Syedpur village in Sadar upazila, was killed when a thunderbolt struck him while working on his cropland around 8:30am, UNB reports.
 In Gazipur, two people -- Bilkis Begum, 42 of Dholadia village in Sripur and Jafirul Islam, 28, from Harinathpur area of Gobindaganj were killed when lightning struck them, reports our local correspondent.
 In Noakhali, Iqbal Hasnat Pial, a class seven student, sustained injuries when a thunderbolt struck him at Laxminarayanpur this noon. He was playing with his friends in a field when the incident took place.
 Pial, 13, son of Rana Jaglu, was rushed to Noakhali General Hospital where doctors declared him dead, our local correspondent reports quoting the victim's father.
 In Brahmanbaria, Abdur Rahim, 50, a day labourer, died on the spot as he was hit by a lightning strike while harvesting crops in a field at Doroin village in Akhaura upazila around 9:00am, said Mugra union parishad chairman Monir Hossain.