5 killed in lightning strikes in Satkhira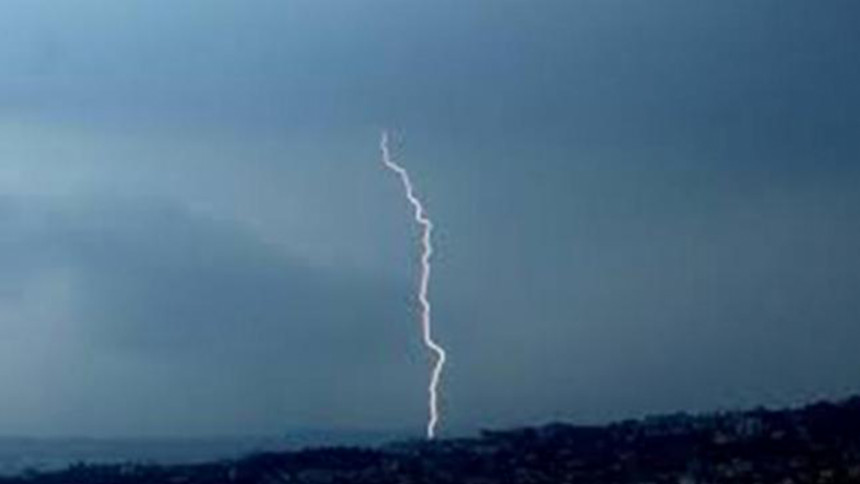 Five people, including three of a family, were killed in lightning strikes in Satkhira yesterday.  
Almost all parts of the country experienced moderate to heavy rainfall.
The Met office said the active monsoon caused downpours in several parts of the country, including the capital, and it would be raining in different places today.
It forecasts that some regions, including Mymensingh, Rangpur and Sylhet, would be experiencing downpours while Dhaka, Khulna, Barishal, Rajshahi and Chattogram divisions would have a moderately heavy rainfall.
The country's highest rainfall was recorded at 72mm in Sylhet in the last 24 hours as of 9:00am yesterday while the rainfall was 7mm in the capital, the Met office said.
In Satkhira, five people were killed in lightning strikes in Kaliganj and Ashashuni upazilas.
The victims are Al Amin Hossain, 28, his wife Sabina Parveen, 25, and his brother Rabiul Islam, 22, of Kaliganj, Munsur Ali, 48, of the same upazila, and Jewel Hossain, 24, of Ashashuni.
Al Amin's father Adam Ali said his family members were sitting on a veranda of their house in Goruikhali village during rain in the morning.
The lightning struck them around 11:00am, he said, adding that his another son Aminur Rahman, 8, was also critically injured in the incident.
He was undergoing treatment at Kaliganj Health Complex, the father said.
Around the same time, a thunderbolt hit Munsur when he was returning home in Bagmari village from outside, said witnesses.
ABM Mosaddek, Budhhata Union Parishad chairman, said Jewel, a labourer at a shrimp enclosure, took shelter in a makeshift shed near the enclosure when rain started around 11:00am.
He was hit by the thunderbolt while going to the enclosure to feed the fish, Mosaddek added.
Inspector (investigation) Azizur Rahman of Kaliganj Police Station and Officer-in-Charge Abdus Salam of Ashashuni Police Station confirmed the deaths.
Our correspondents in Sylhet and Satkhira contributed to this report.