6 killed by lightning strikes in Kushtia, Bogura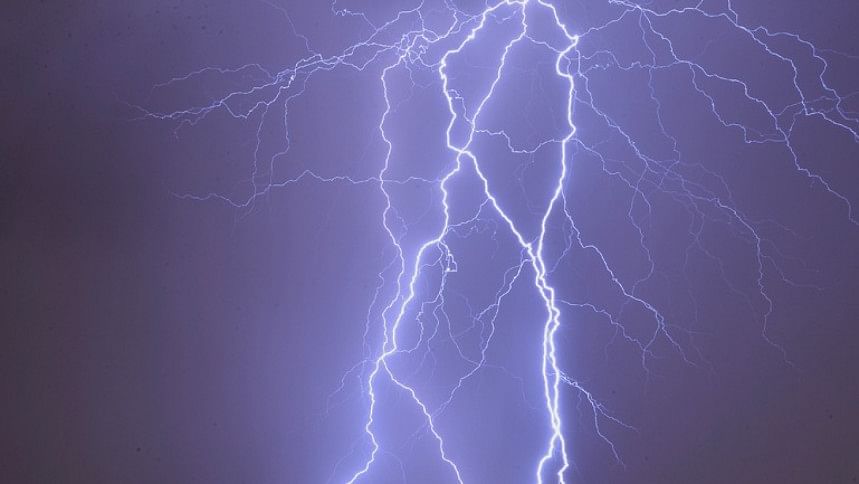 Six people, including two members of a family, were killed and two others injured in lightning strikes in Kushtia and Bogura today.
In Kushtia, three people were killed when a thunderbolt struck them in Doulatpur upazila.
Nishikanto Sarkar, officer-in-charge of Doulatpur Police Station, said Kamal, 25, and Mohibul, 27, of Natnapara village died on the spot when a streak of thunderbolt hit them while working at cropland around 4:00 pm.
Besides, Naharul Islam, 50, a night guard, was killed and his wife Kamala Khatun injured when a thunderbolt struck them while they were working outside their house at Chakdoulatpur village around 2:00 pm, said the OC.
In Bogura, three people including a man and his son were killed by a lightning strike at Katlahar and Madhur villages in Sonatala upazila.
Zahid Hossain, officer-in-charge of Shonatala Police Station, said the trio were killed by lightning while they were catching fish at Burar Dah Khal Bridge in Katlahar village in the morning.
The deceased were identified as Siddique Hossain, 35, and his son Siam Hossain, 10, of Madhupur village and Sumon Chandra Roy, 17, of Katlahar village in the upazila.