Lightning kills 5 in Habiganj, Kishoreganj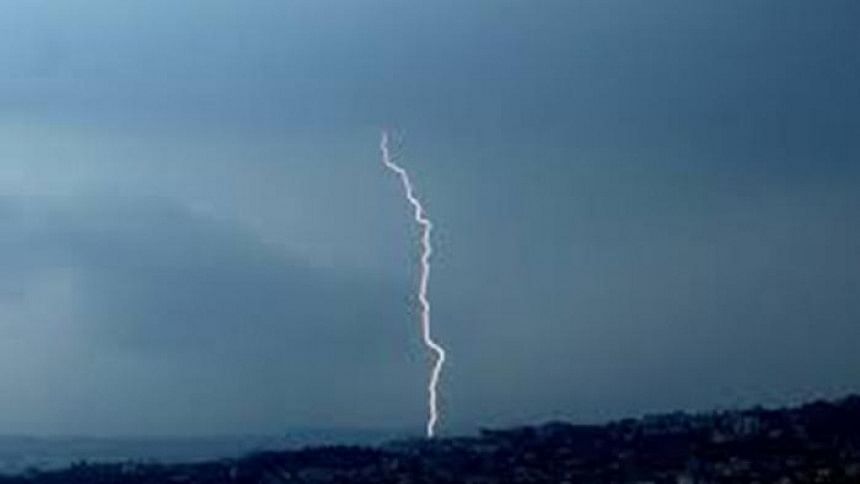 Five people, including four farmers, were killed in separate lightning strikes in Habiganj and Kishoreganj districts yesterday.
In Habiganj, two farmers died as they were struck by lightning at Sujonpur village in Lakhai upazila in the afternoon.
The deceased were identified as Nakul Miah, 55, son of late Abdul Kadir, and Apan Miah, 30, son of Delwar Ali of the village.
The duo was working in a local paddy field when a thunderbolt bore down on them, killing them on the spot, said Lakhai upazila parishad Chairman Arif Ahmed Rupam.
In Kishoreganj, two farmers died in separate lightning strikes in Bajitpur upazila in the afternoon.
The deceased were identified as Towhid Miah, 27, son of Samed Miah of Baherbali village, and Abdur Rashid, 35, son of Abdul Majid hailing from Barhatta upazila in Netrakona district.
Locals said Rashid was hit by lightning while harvesting paddy at Maijchar haor around 4:30pm, leaving him dead on the spot.
In another incident, Towhid was struck by a thunderbolt while harvesting paddy at Baherbali haor around 5:30pm.
In Mithamain upazila, a woman was killed and her husband injured in a lightning strike at Bhurbhuri village.
The deceased is Rupchand Begum while the injured is Farhad Chowdhury of the village.
Locals said a thunderbolt hit the couple around 7:30pm when they went to their cropland near their residence.
Rupchand died on the spot and Farhad sustained burn injury in the incident.