Lightning kills 8 including mother, son in 4 districts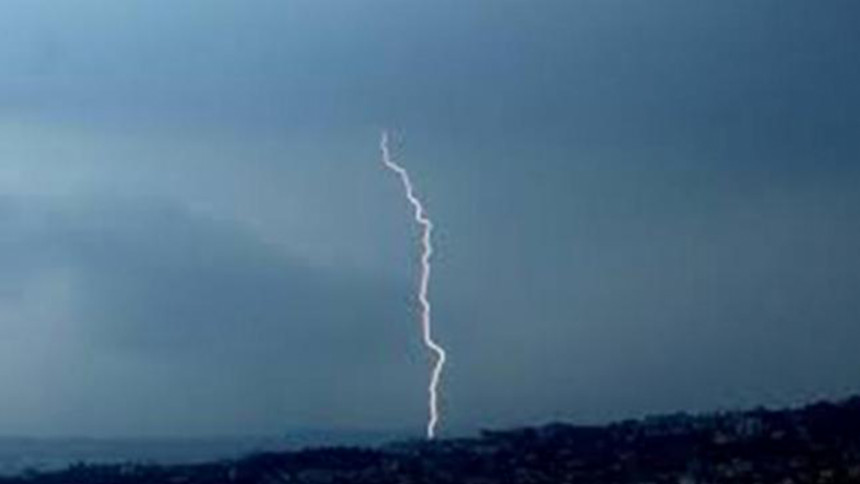 At least eight people were killed and six injured in separate incidents of lightning in Bogra, Sunamganj, Sherpur and Sylhet districts yesterday.
In Bogra, a woman and her son died as a thunderbolt hit them while they were having meal sitting beside the field.
Rostam Ali, chairman of Jumarbari union said local farmer Salam Mia along with his two sons Sohel Rana and Abu Tarek were working in the paddy field situated in Sonatala upazilain the district.
Later in the noon Salam's wife Bilkis Begum brought them meal and the family was eating their launch beside the field while the thunderbolt hit them, he said.
Mother and her son Sohel died on the spot while the father, their other son and a neighbour sustained injuries.
The injured were rushed to Sonatala Upazila Health Complex.
In Sunamganj, a farmer was killed and three others injured as a lightning struck them in Paknar haor in Jamalganj upazila around 11:00am, adds UNB.
The deceased was identified as Kamala Kanto Talukder, 55, son of Krishna Kanto Talukder.
Locals said the thunderbolt struck a group of farmers when they were cutting paddy in the haor, leaving Kamala Kanto dead on the spot.
The injured are Prince Talukder, 25, Soikat Talukder, 15 and Gyan Das, 40.
Another farmer Hiran Mia, 28, was killed on the spot after being hit by another thunderbolt while cutting paddy in the same haor around 2:00pm.
Earlier in the morning Abdur Rashid, 40, was killed by lightning at Mollapara union in Sunamganj Sadar upazila.
In Sherpur, lighting strike killed another farmer Hossain Mia, 28, son of Somir Mia of Chakkarpara village in Sadar upazila, while he was cutting paddy amid rain in the field at Chanderbil area at 10:30am, said Dhala Upazila Chairman Md Rois Uddin.
In Sylhet, two teenagers were killed by thunderbolt when they were taking meal for their fathers who were working at a paddy field in Uporborai village in Kanaighat upazila. The deceased were identified as Tufayel Ahmod Tamim, son of Karim Ali, and Salman Ahmed, son of Fakhrul Islam.