'Legalise Bangladeshi workers in Malaysia'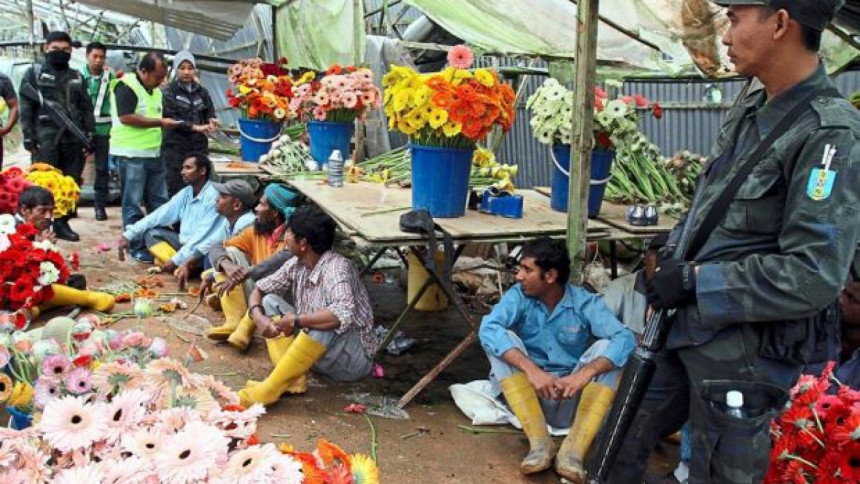 The government of Malaysia should focus on legalising the undocumented Bangladeshi workers who are already here instead of bringing in another 1.5 million, said a top official of Tenaganita, a Malaysian NGO that works towards protecting the rights of women and migrants.
Tenaganita director Aegile Fernandes told The Star on Tuesday that documenting migrants here would be a far easier exercise than bringing in a new batch of workers.
"We have already written to the government on this matter and we've suggested that they sort out things like having proper work permits for those who are already here.
"In fact, we have also been made to understand that businesses here do not need additional workers anymore, so we believe the Government should halt this," she said.
It was reported that the Bang­ladesh government hoped to send 1.5 million workers here over the next three years, including women.
Fernandes said the Government should also blacklist all agents who overcharged for bringing in migrant workers into Malaysia.
"Many of these migrants pay a lot of money to them to make a living here," she said, adding that Tenaganita had received complaints from many workers who had forked out between RM3,000 and RM5,000 for basic paperwork but were left jobless here.
On the possibility of a rise in crime rates, she said the foreigners who committed crime here in Malaysia did not come in search of a job.
"This is why we feel it is important for the Government to do a thorough check to see who they are. There needs to be a system in place to monitor them and know their whereabouts and activities," she added.
Fernandes said besides committing crime, many migrant workers fell prey to criminals here in Malaysia.
"So, it is important that they are both informed and educated about what they should or should not do, and what they would need to do in certain situations," she said.
On the move to let women from Bangladesh work in Malaysia, Fernandes said it posed some risks.
"When Bangladeshi women are here, there is a possibility that they may be 'misused' sexually. Therefore, a lot needs to be done to ensure that they have a place to go and someone to care for them," she added.
The Memorandum of Under­standing (MoU) between Malaysia and Bangladesh is expected to be signed within a month.