Laxmipur ADC, ex-surgeon reconcile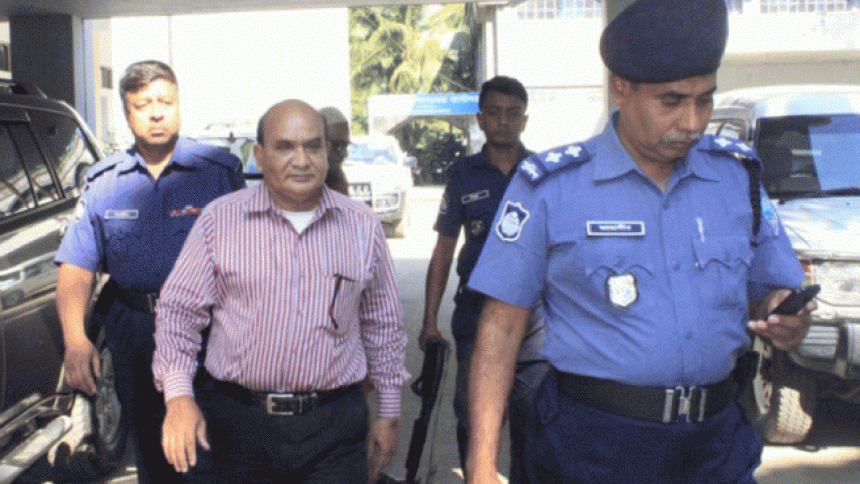 Additional Deputy Commissioner (general) of Laxmipur Sheikh Murshidul Islam, now an officer on special duty (OSD), and former civil surgeon Salah Uddin Sharif, who was sentenced by a mobile court, have reached a compromise.
They reached the decision at a meeting between the district administration officials and physicians at the circuit house of Laxmipur this afternoon.
Meeting sources said Murshidul and Dr Salah Uddin embraced each other after the meeting.
Salah Uddin Sharif said the distance created between the administration and physicians has been resolved through the discussion so that the administration runs smoothly.
OSD Murshidul said they (he and Salah Uddin) did not know each other when the incident took place and therefore the situation went out of control.
They have forgotten the "unexpected" incident taking place on December 4, he said.
Deputy Commissioner of LaxmipurHomayra Begum, superintended of police of the district ASM Mahtab Uddin, its Sadarupazila nirbahi officer Md Nuruzzaman, Civil Surgeon Dr Md Mostafa Khaled Ahmed, Dr Ashfaqur Rahman Mamun, Dr Zakir Hossain and District Bar Association's General Secretary Nurul Huda, among others, attended the meeting.
Witnesses and officials said ADC Sheikh Murshidul Islam and former acting civil surgeon Salahuddin Sharif engaged in a noisy argument at Kakoli Kindergarten School in the town, where they went to pick up their son and grandson Monday morning.
The argument started over why one of them did not let the other pass through the narrow entrance of the school first. They engaged in a scuffle at some point in the course of the incident.
A mobile court conducted by Executive Magistrate Nuruzzaman sent Salah Uddin Sharif to three months in jail after the brawl between Salah Uddin and Murshidul on Monday.
Later, Salah Uddin got bail and acquittal.
Following a writ petition over the incident of sentencing, the High Court on Tuesday summoned Sheikh MurshidulNuruzzaman to appear before it on December 13 and asked them explain their roles in connection with the incident.
The HC also issued a rule asking the authorities concerned to explain why the action of the executive magistrate "abusing the process of the mobile court for personal grudge as evident from the news of The Daily Star" should not be declared illegal.