Abuse of power by mobile court not acceptable
HC cautions Laxmipur ADC, magistrate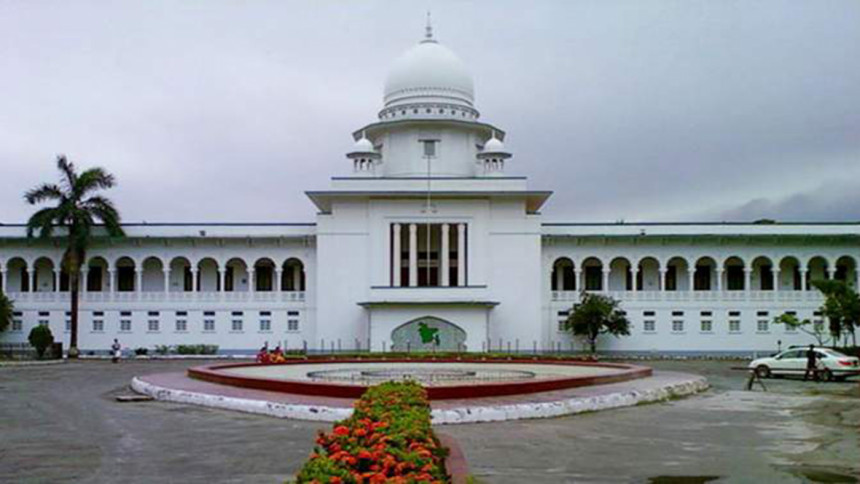 The High Court yesterday cautioned the additional deputy commissioner (general) of Laxmipur and an executive magistrate for punishing a former acting civil surgeon through a mobile court.
The HC stated that while mobile courts are necessary in the social and state contexts, its abuse of power is not acceptable at all.
A mobile court conducted by Executive Magistrate of Laxmipur Sadar Nuruzzaman sent Salah Uddin Sharif, a former acting civil surgeon of Laxmipur, to three months in jail after a brawl between Salahuddin and ADC (general) of district Sheikh Murshidul Islam Murshidul on December 4.
Salah Uddin later obtained bail and was acquitted of the charge.
The HC yesterday termed the actions of ADC Murshidul and Executive Magistrate Nuruzzaman as 'abuse of power' and asked the government to post mobile courts in places where there will be no opportunity for such abuse of power.
However, the bench of Justice Quazi Reza-Ul Hoque and Justice Mohammad Ullah exempted the duo (Murshidul and Nuruzzaman) from the rule it issued on the legality of their actions after they offered unconditional apology appearing before the judges.
The judges also disposed of the rule.
The HC observed mobile courts must be run in accordance to the relevant laws.
The HC also expressed hope that the conduct and patience of such a person as Salah Uddin Sharif will be more contained in future given he is an educated person and a retired government official.
Salah Uddin appeared before the HC bench as per its December 5 order. 
Following a writ petition, the HC on December 5 summoned ADC Murshidul and Executive Magistrate Nuruzzaman to appear before it yesterday (December 13) and asked them to explain their roles in connection with the incident of punishing Salah Uddin through mobile court.
The HC also issued a rule asking the authorities concerned to explain why the action of the executive magistrate "abusing the process of the mobile court for personal grudge as evident from news published in The Daily Star" should not be declared illegal.
The court came up with the order and rule following a writ petition filed by two Supreme Court lawyers seeking necessary order based on a news report published in The Daily Star on November 5.
The same day, ADC Murshidul was made an officer on special duty and attached to the public administration ministry.