JSC from Nov 1, steps taken to avoid question 'leak'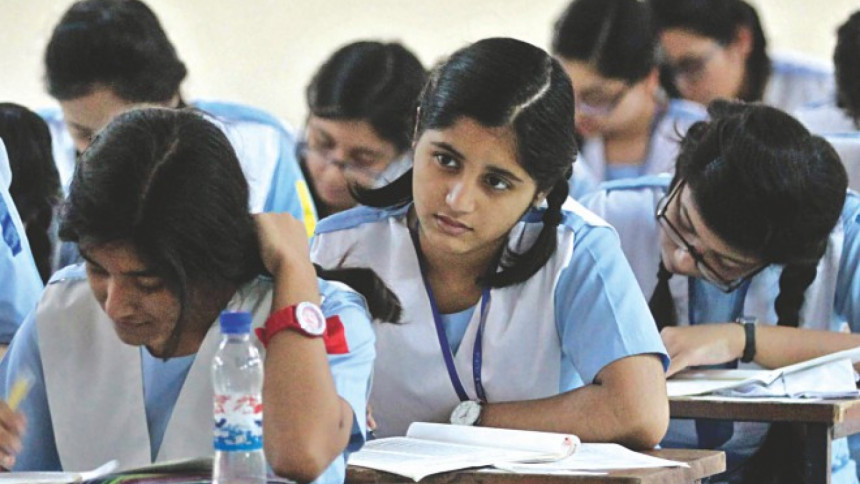 The government has taken stern steps against question paper "leak" for the upcoming Junior School Certificate (JSC) tests, Education Minister Nurul Islam Nahid said today.
"We have kept the Bangladesh Government (BG) Press and coaching centres under strong vigilance to prevent the question papers leak," he said in a press conference.
The minister made the comments while announcing the schedule for JSC and its madrasa equivalent Junior Dakhil Certificate (JDC) examinations – eighth grade terminal tests.
The exams will begin from November 1. This year, a total of 23, 25, 933 students –19, 67, 444 for JSC and 3, 58, 488 for JDC – are expected to sit for the tests across 2,627 centres in the country.
Also, around 585 students will sit for the test at eight centres of different foreign countries on the same date, the education minister said.
The public examinations of last few years have been marred by allegations of question leak. The latest was that of medical admission tests – which sparked weeks of protests.
It was while answering to a question regarding those question leaks that the education minister spoke of the measures taken by the government this year.
The minister further said those involved in preparing, moderating and distributing of question papers in different boards and at BG Press will be under a strong observation.
"Existing laws in this regard is planning to be enforced strongly. Mobile court will be involved to make our efforts a success," he said.