Jhenidah 'militant den': Owner a converted Muslim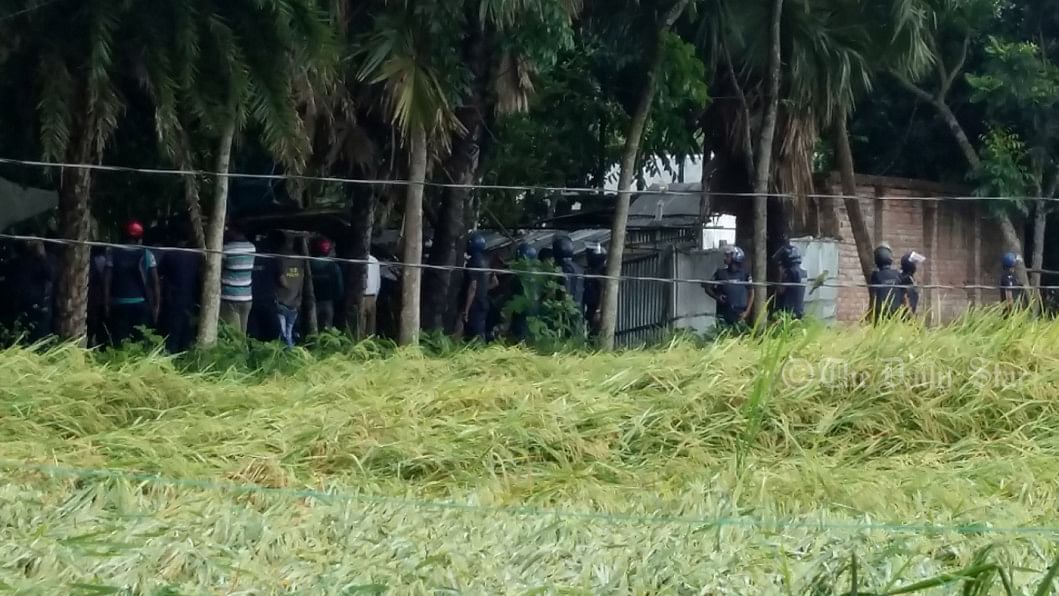 The owner of the house suspected as a militant hideout of Neo JMB in Jhenidah Sadar upazila, was converted to Islam five years back, police said.
READ more: Huge chemicals found at Jhenidah 'Neo JMB' militant den

The owner took Abdullah as his Muslim name after he converted to Islam in 2012 from Hinduism. He then married a Muslim girl, according to police.

Abdullah, previously known as Provat Kumar Batul, is the son of one Chaiti Baul of Porahati village in the upazila.

A driver of a human hauler by profession, Abdullah used to sell timber dust as fuel from house to house in the locality.  

Law enforcers have information that Abdullah, a member of a militant group in the district, has a lot of arms and explosives in his possession, our Jhenidah correspondent reports quoting Ajbahar Ali Sheikh, assistant superintendent of police (ASP) of the district.

Based on the tip, law enforcers yesterday conducted the raid at the house, around 700 yards away from Jhenidah-Magura road and three kilometres away from the district headquarters, the ASP said.

A team of 30 counterterrorism members led by ADC Nazmul Hasan resumed the operation around 9:15am today under the code named "Southpaw" in presence of Deputy Inspector General of Khulna range Didar Ahmed.

The team recovered 17 containers of hydrogen peroxide, a 7.65 foreign made pistol, seven bullets, 15 to 16 jihadi books around 10:00am today.

The operation was still going on when this report was filed at 12:30pm, the correspondent said.