Public prosecutor murder: HC upholds death penalty for 5 JMB men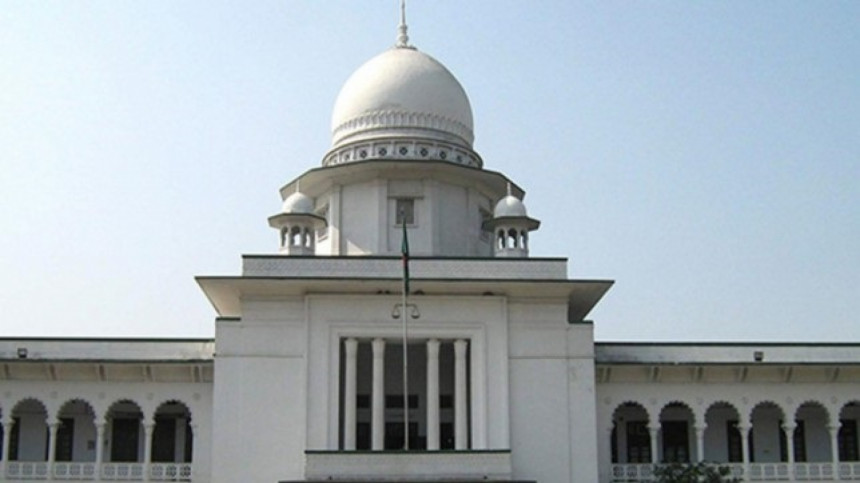 The High Court today confirmed the death penalty for five operatives of banned outfit Jama'atul Mujahideen Bangladesh (JMB) for killing a public prosecutor of Jhalakathi, Advocate Haider Hossain, in 2007.
The convicts are Murad Hossain of Khulna, Tanvir Hasan alias Mehedi Hasan and Belal Hossain of Barguna, and Amir Hossen and Sagir Hossen of Dhaka, said M Alam Khan Kamal, additional PP of Jhalakathi court. Among them, Belal is on the run.
The HC bench of Justice Soumendra Sarker and Shahed Nuruddin delivered the verdict after holding hearing on the death references and appeals filed by the convicts.
The court upheld the death penalty as the allegations brought against the five were proven beyond doubt, Deputy Attorney General Bashir Ahmed told The Daily Star after the verdict was pronounced.
He said the convicts could now move appeal before the Appellate Division of Supreme Court against the HC verdict.
The execution of the HC verdict would remain suspended if they file the appeal with the SC, DAG Bashir said.
WHY WAS THE PUBLIC PROSECUTOR KILLED?
Haider as a public prosecutor conducted a case filed against seven JMB members for killing two judges in Jhalakathi on November 14, 2005.
Judges Shaheed Sohel Ahmed and Jagannath Pandey were killed in a suicide bomb attack on their way to the court. Seven activists of the outlawed JMB were given capital punishment on May 29, 2006 and the verdict was executed on March 21, 2007.
The JMB in retaliation killed Haider when he was returning home from Jhalakathi Jail Mosque after offering Esha prayers on April 11, 2007.
On February 11, 2015, a Jhalakathi court gave capital punishment to the five JMB operatives in Haider Hossain murder case.