6 get death for killing housewife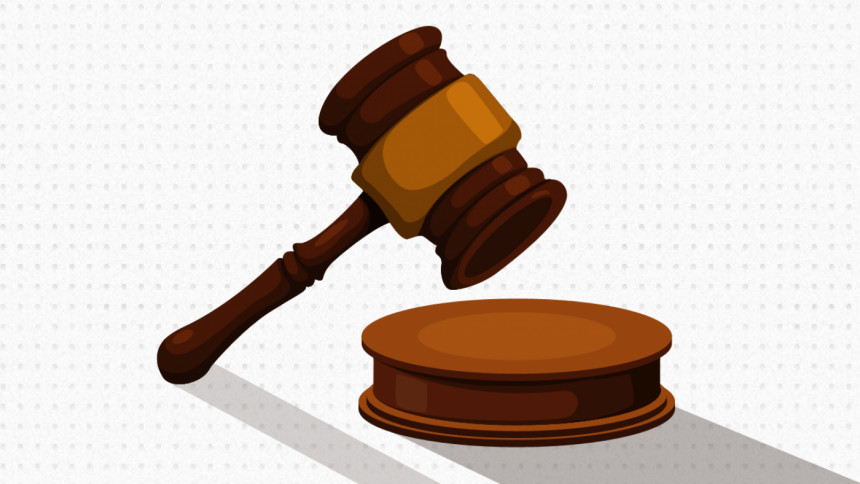 A Dhaka court today sentenced six persons to death for killing a housewife by setting her on fire over dowry in Dhamrai upazila of Dhaka in 2005.
The convicts are victim's husband Jafar, his mother Felani, sister Rokeya and three close relatives -- Jahangir, Salek and Abdur Rahim. Of the convicts, only Jafar is in jail while the rest five are on the run. 
Judge Md Sarif Uddin of the 9th Special Tribunal for Prevention of Women and Children Repression- Dhaka delivered the verdict in presence of Jafar.
According to the prosecution, it was alleged that on June 7, 2005, Jafar and others poured kerosene on the body of Samina,18, and set her on fire at the house of Jafar's sister Rokeya in Pashchim Para of the upazila as she refused to give Tk 10,000 to her husband as dowry.
Samina was first taken to Dhamrai Upazila Health Complex and later shifted to Dhaka Medical College Hospital (DMCH) as her condition deteriorated. Later in the day she died at the DMCH.
Following the incident, victim's mother Nazma Begum filed a case with Dhamrai Police Station against Jafar and five others.
Later, on June 28, 2006, the court framed charges against all the six accused.
The punishment of the fugitives will be effective from the day of their arrest or surrender.