2 cops to die for killing 2 college girls after rape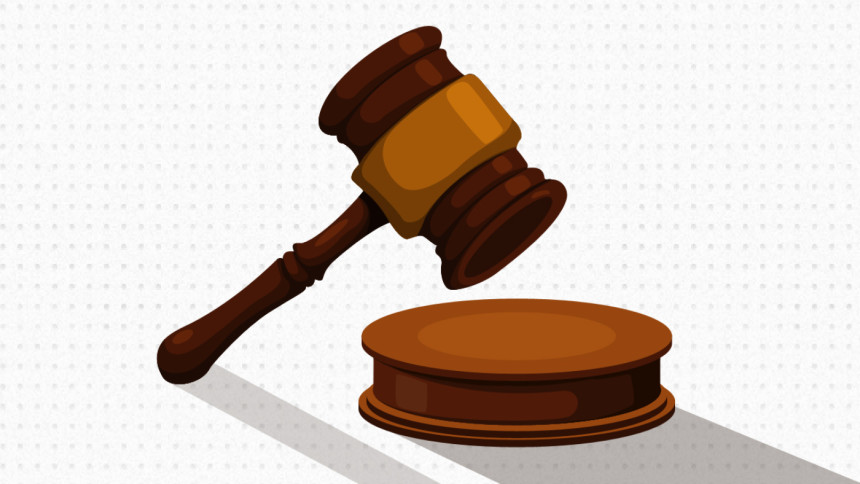 A Kishoreganj court today sentenced two persons including a police constable to death and five others to four-year jail term in connection with killing of two college girls in 2008.

The convicts are-Moniruzzaman Monir alias Halud, 41, a police constable, and his friend Shamim Hawlader alias Johir, 49. The court also fined them Tk one lakh each, said Taufiq Ahmed, Court Inspector of Kishoreganj.

The four-year jail term awardees are- Mustafa Mir Ranana, 55, Md Dilbor Hossain, 42, Abul Hossain, 58, Joynal Abedin, 49, and Kabir Hossain Shanto, 45. Rana is the owner of the hotel while the others were his employees, hailing from Narayanganj and Narsingdi. 

The court also fined them Tk fifty thousand each. In default, they will have to suffer six months in jail. Dilbor Hossain, Mustafa Mir Rana and Joynal Abedin were present during the verdict while the others were tried in absentia. 

Kiron Shankar Halder, the judge of Women and Children Repression Prevention Tribunal-1 in Kishoreganj handed down the punishment this afternoon. 

On September 21, 2008, the convicts brought the girls to the Western hotel in Dhaka's Kawran Bazar area with the promise of marriage. Later, the convicts violated the girls there and dumped their bodies, UNB adds.

Later, police recovered the bodies and Soma's father Abu Bakar Siddique filed a case.

DB police inspector Amzad Hossain submitted a charge sheet accusing eight people.