HC moves to protect Lalbagh Fort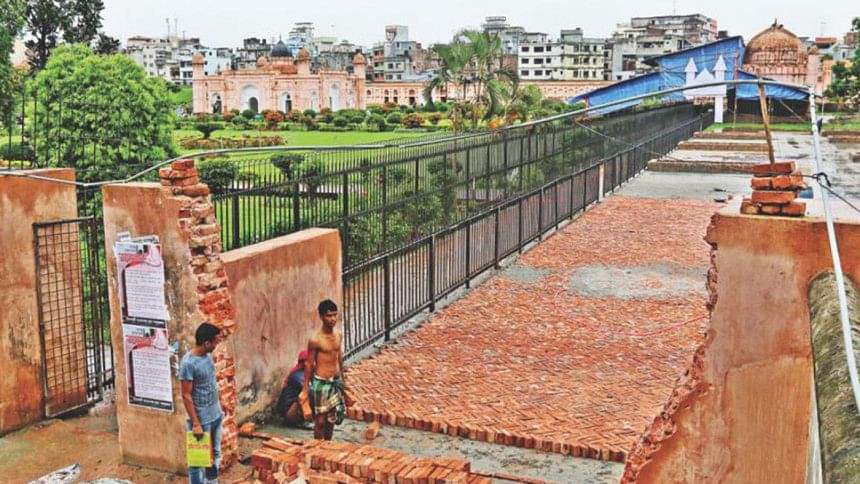 The High Court today directed authorities concerned to stop construction of structures around the national heritage Lalbagh Fort within 24 hours.
The HC bench also issued a rule upon the authorities why they should not be directed to protect the the 17th century Mughal fort and to return the original position of its wall.
In response to a writ petition, the court asked its officials to communicate the order through fax and telephone to the government authorities immediately.
The HC bench of Justice Quazi Reza-Ul Hoque and Justice Abu Taher Md Saifur Rahman also ordered the authorities to submit a report after complaiance with the order by a week.
Directorate General of Directorate of Archeology, its Deputy Director concerned, curator of Lalbagh Fort and officer- in-charge of Lalbagh Police Station have been asked to comply with the order, petitioner's counsel Manzil Murshid told The Daily Star.
Human Rights and Peace for Bangladesh filed the petition seeking it directives on the government to stop construction of structures and breaking of the wall.
A portion of the boundary wall of the Mughal-era Lalbagh Fort in the capital has been knocked down to make way for a car park at the heritage site, ignoring the law and sparking protests.