Hajj stampede: Deaths of 26 Bangladeshis confirmed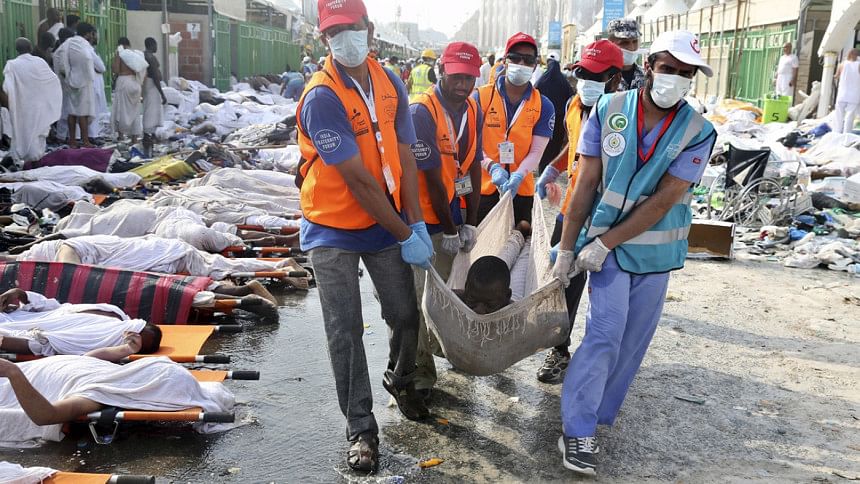 At least 26 Bangladeshis are among 769 Hajj pilgrims killed in Makkah stampede, Hajj Agencies' Association of Bangladesh (Haab) President Mohammad Ibrahim Bahar said today.
Around 90 Bangladeshi nationals are missing since the September 24 tragedy, the Haab president said amid fear that the death toll may rise further. Out of the 26, names of 13 have been found and the remaining 13 are yet to be identified, says the press release by the Ministry of Foreign Affairs.  
"Till early today, I have information that 26 Bangladeshis died in the stampede," he told The Daily Star over phone this morning.
Yesterday, Nazrul Islam, deputy chief of mission at Bangladesh Embassy in Riyadh, said they were trying to get details of the dead and missing Bangladeshis by verifying photographs that the Saudi authorities provided them.
Arab News reported that the Saudi authorities displayed 1,100 photographs of the stampede victims at the Muaisam mortuary in Mina.