Hajj registration for 2017 ends tomorrow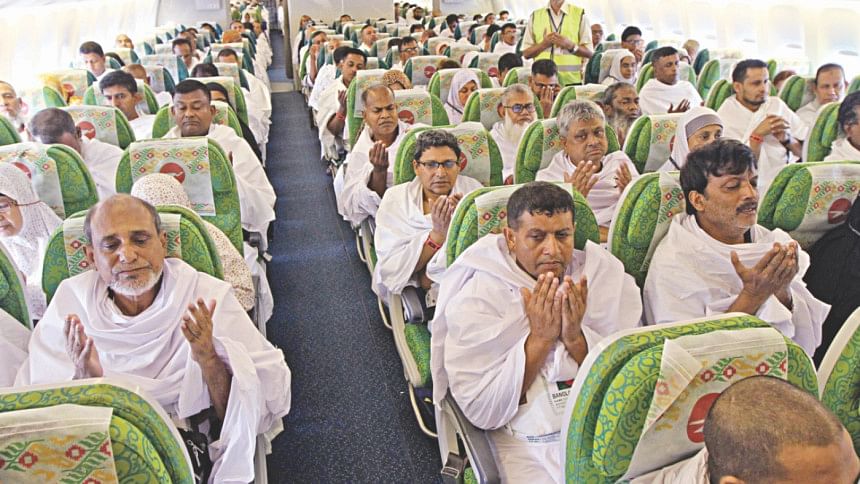 People who want to perform Hajj this year will have to complete their registration by tomorrow.
Sources at the Ministry of Religious Affairs said the registration process will be ended at 5:00pm Sunday (tomorrow).
There are two government Hajj packages for this year.
Under the first package, a person would have to pay Tk 3.81 lakh, up from Tk 3.60 last year. Under the second package, the amount would be Tk 3.19 lakh from previous year's Tk 3.05 lakh.
This year, a total of 1, 17,758 people will register their names under private management for performing hajj in Saudi Arabia. Some 1,118 hajj agencies are working to reach the target. The highest 150 people could register their names under each hajj agency.
Registration of applicants under the government management started from January 20 last.
A total of 80,000 people will register their names under the government management to perform hajj this year.