Govt considering traffic situation seriously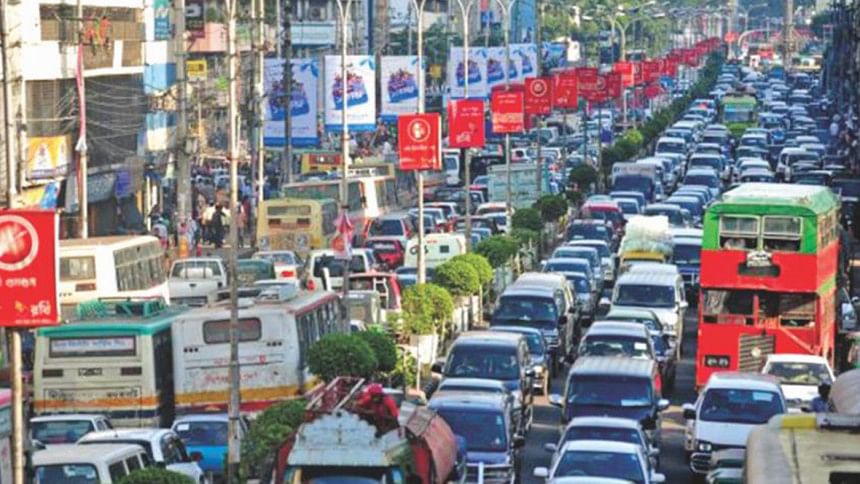 Finance Minister AMA Muhith today said that the government is mulling creating an 'independent metropolitan communication authority' to ease traffic congestion in different important cities including Dhaka Metropolitan City.
"We are working to construct dedicated lane in order to ease traffic congestion in Dhaka city," Muhith, in his budget speech, said in the parliament.
The government plans to construct 3-layer circular routes, five Mass Rapid Transit (MRT) lines and two Bus Rapid Transit (BRT) lines by updating the Strategic Transport Plan (STP), he added.
Furthermore, in order to ease public transportation system, steps have been taken to add 600 buses and 500 trucks to BRTC fleet, Muhith said.
Traffic in Dhaka city is in disarray not only for lack of roads and flyovers, but also due to absence of an integrated traffic control system, he said.
A special initiative needs to be taken in order to establish an integrated traffic control system for Dhaka and its neighbouring cities of Narayanganj, Manikganj, Gazipur, Munshiganj and Narshingdi including the newly proposed metropolitan city in Purbachal Jalshiri area.
In Chittagong city, construction of outer ring road, U-loop and flyover is in progress to ease traffic congestion.