Govt trying to bring back Bangabandhu killers: Law minister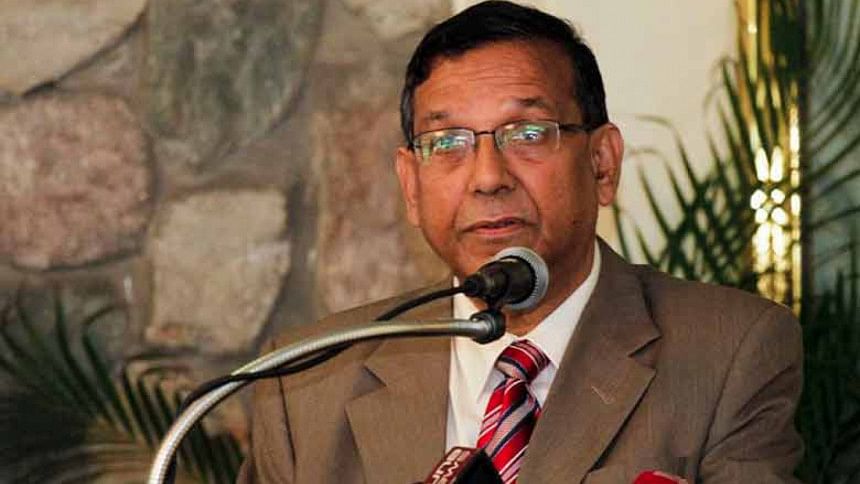 The government is trying to bring all the six fugitive convicted killers of Bangabandhu Sheikh Mujibur Rahman back to the country through diplomatic channels for executing their conviction and sentence, Law Minister Anisul Huq said today.
"We have already identified the location of two fugitive killers -- Noor Chowdhury and Rashed Chowdhury. Noor Chowdhury is now in the USA and Rashed Chowdhury is in Canada," he told The Daily Star.
Without elaborating he said, "We'll continue finding out the other four other fugitive convicts until they are traced and brought back to the country".     
Other four fugitives are Khandaker Abdur Rashid, Shariful Haque Dalim, Abdul Majed and Risaldar Moslehuddin Khan.
On November 19, 2009, the Supreme Court upheld a High Court verdict confirming capital punishment for 12 people, including the six, for killing Bangabandhu and most of his family members on August 15, 1975.
Five of the convicts -- Syed Farooq Rahman, Sultan Shahriar Rashid Khan, Bazlul Huda, AKM Mohiuddin Ahmed, and Mohiuddin Ahmed -- were hanged on January 27, 2010. Another accused, Aziz Pasha, has reportedly died in Zimbabwe in 2001.
On August 1 this year, Law Minister Anisul requested the Canadian government to deport Noor Chowdhury to Bangladesh for his execution.
He made the request at a meeting with Benoît-Pierre Laramée, the outgoing high commissioner for Canada, at his secretariat office.
The law minister that day told this correspondent that the Canadian government is not sending Noor Chowdhury back to Bangladesh as the North American country does not support death penalty.