French firm to build Bangabandhu satellite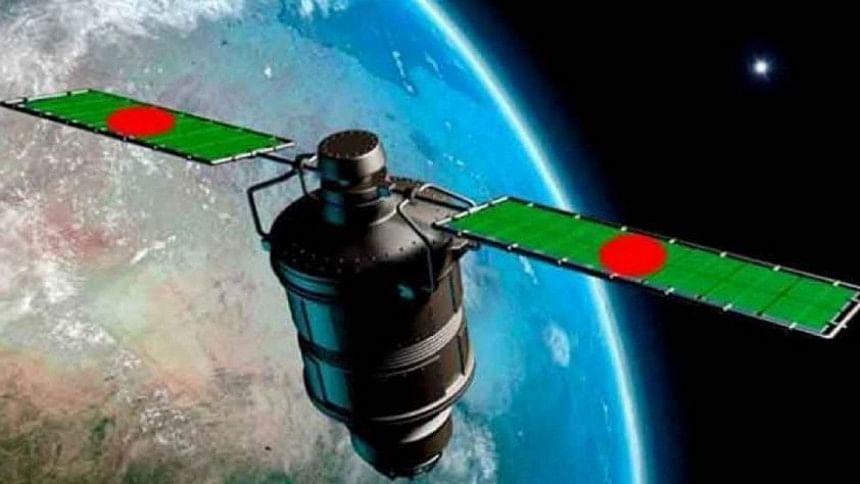 The government today approved a French company for the making and launching of the country's first satellite Bangabandhu-1.
The firm Thales Alenia Space was selected as per recommendation from Bangladesh Telecommunications Regulatory Commission (BTRC).
Thales will manufacture, launch and maintain the country's first communication and broadcast service, said Tarana Halim, the state minister for telecom.
She also added that the government wants to launch the satellite on December 16 to celebrate the country's 45th victory day anniversary.
ATM Monirul Alam, commissioner for spectrum management at BTRC, said they need couple of days, after given the approval, to award the work order.
He said the French company will be given 24 months (two years) to launch the satellite and three months of extra time on other conditions.
When launched, Bangabandhu can serve Saarc countries, Indonesia, and the Philippines, as well as countries such as Turkmenistan, Kyrgyzstan and Tajikistan.
Bangladesh will be the 54th satellite country when it launched in the orbital slot on 119.1 degree east longitude that will also a capacity of 40 transponders -- one transponder is equivalent to 36 MHz.
Bangladesh bought the orbital slot from Intersputnik, a Russian satellite company, for $28 million early this year, and the purchase contract mandates launch of the satellite by June 2018.