First phase of Biswa Ijtema begins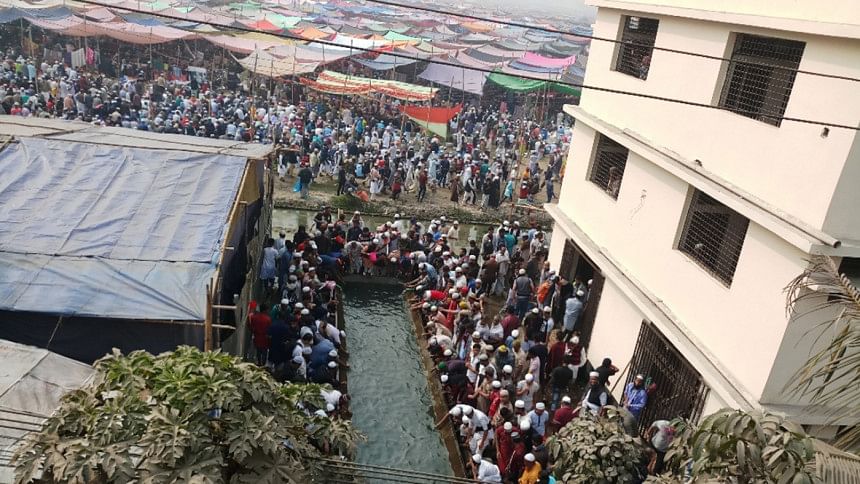 The first phase of Biswa Ijtema, the second largest congregation of Muslims after Hajj, began on the bank of the Turag River at Tongi in Dhaka after Fajr prayers on Friday.
Thousands of Muslim devotees from 16 districts of the country have already thronged the venue to take part in the religious congregation. Devotees from 135 countries will also participate in the Ijtema.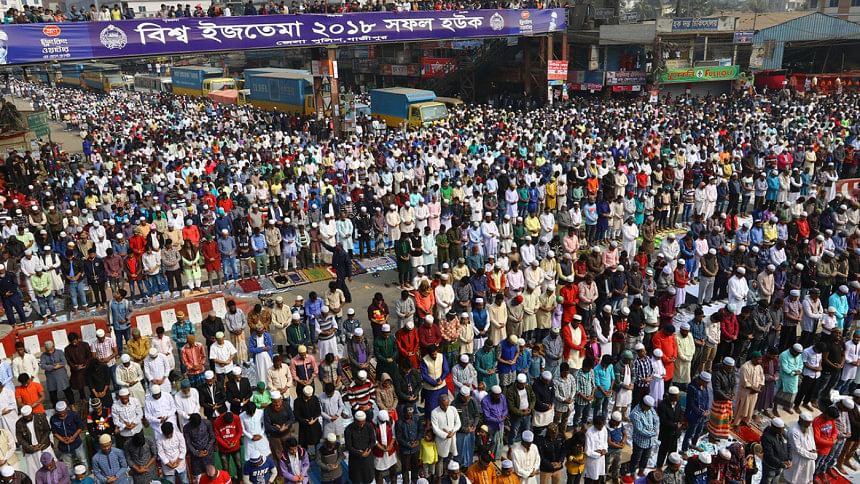 Police have taken a five-tier security measure for the Biswa Ijtema to ensure overall security.
Around 50 CCTVs have been installed there to monitor the Ijtema ground and the adjoining areas, he said.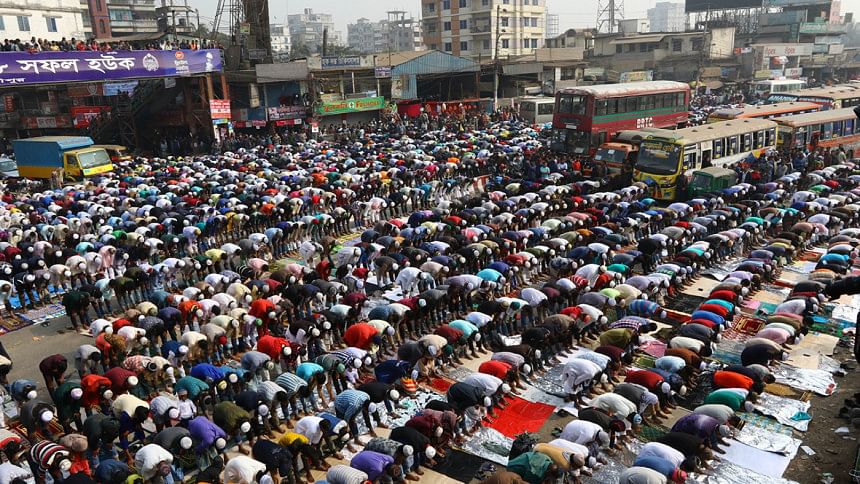 Earlier, there had been a hiccup over the joining of Indian scholar Maulana Saad Kandhalvi in the first phase of the Biswa Ijtema.