EC plans voter registration for expats, says CEC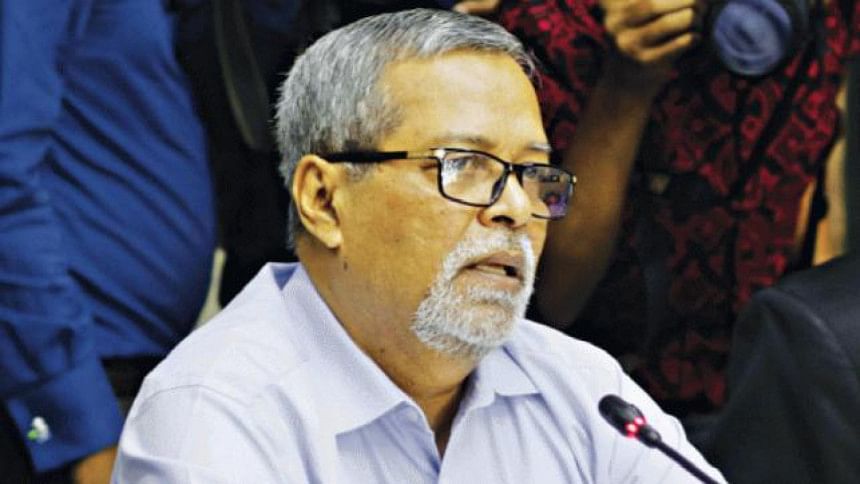 Bangladesh Election Commission plans to introduce a voter registration system for Bangladeshi expatriates, Chief Election Commissioner (CEC) KM Nurul Huda said in New Delhi, India yesterday.
The CEC said the commission will set up offices in several countries, namely Singapore, UAE, Saudi Arabia, Kuwait, Malaysia, UK, USA, Italy, Australia and Canada. These are the countries where most Bangladeshi expatriates live.
Over 10 million Bangladeshis live in 157 countries, but many of them have failed to enrol in the voter list, and they do not have NIDs, he said.
He said technical and non-technical teams of experts will visit the countries to conduct a feasibility study, according to a press release of Bangladesh High Commission in New Delhi.
The CEC's remarks were delivered through a presentation he gave at the opening of a two-day international conference on "Making Our Elections Inclusive and Accessible", organised by Election Commission of India, marking National Voters' Day celebrations.
Besides Bangladesh, top election commission officials from Nepal, Maldives, Sri Lanka, Afghanistan, Bhutan, Kazakhstan, and Russia are participating in the event. Representatives from several international organisations are also taking part.
Chief Election Commissioner of India Sunil Arora delivered the keynote address at the opening session.
In his first foreign visit after presiding over Bangladesh's 11th parliamentary election on Dec 30, CEC Huda said the polls have been inclusive of all registered political parties. The election has been free, fair and peaceful with 25,000 local and 160 international observers freely watching the voting process, he said.
Huda said the Election Commission has focused on young voters, encouraging their enrolment through SMS, TVC, radio, posters and leaflets. Voters' awareness programme has also been included in the primary and secondary level curricula.