Drug peddler killed in Gazipur gunfight: Rab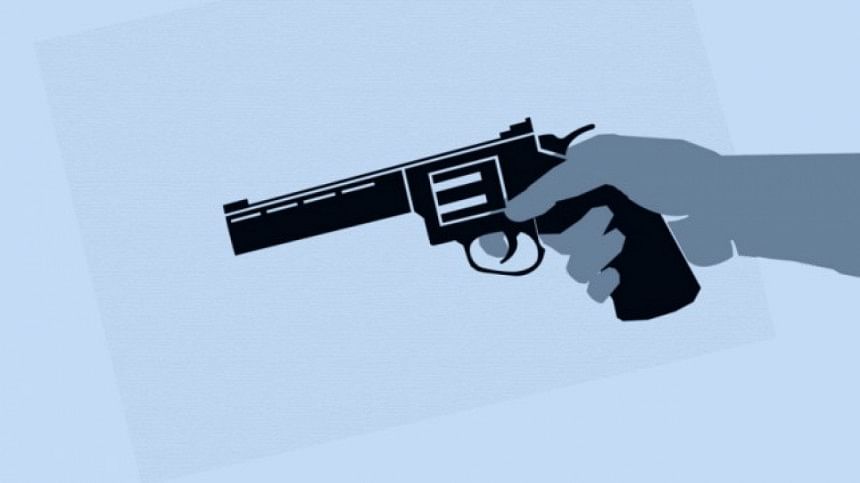 An alleged drug peddler was killed in a "shootout" with members of Rapid Action Battalion in Gazipur's Tongi upazila early today.
The deceased -- Jahangir Hossain Pinku (40) -- was an inhabitant of Sattola slum in the capital's Mohakhali area, said Md Kamruzzaman, an assistant director of Rab-1.
The gunfight took place around 1:30am when a Rab team carried out a drive in T&T Math area on receiving information that some drug peddlers gathered there, he said.
Sensing the presence of Rab men, the criminals opened fire at the elite force members, who retaliated for self-defence, resulting in a "gunfight", claimed Kamruzzaman.
Jahangir was hit by bullets during the exchange of fire while at least four of his cohorts managed to flee the scene.
Rab members took the injured to a hospital in Tongi where doctors declared him dead, said the Rab official.
The law enforcers claimed to have recovered two firearms, nine bullets and some yaba pills from the spot, he said.
Hailed from Chandpur, Jahangir was accused in at least 14 cases for murders, drugs and possessing firearms, Kamruzzaman said.
One of the elite force members was also injured in the incident, Rab claimed.