Draft law with 7yr jail for railway land grab okayed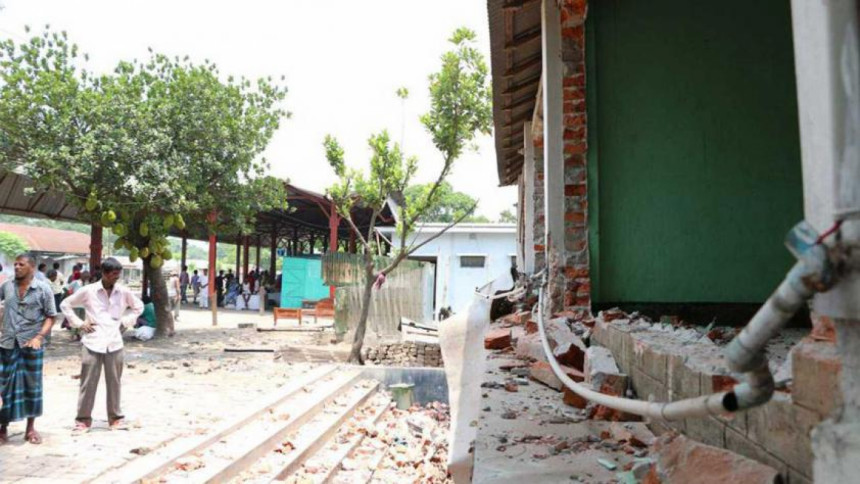 The government today endorsed a draft law that will hand a maximum of seven-year imprisonment to occupants and grabbers of railway land.
Bangladesh Railway Act, 2016 will empower the police to arrest defaulters without a warrant, Cabinet Secretary M Shafiul Alam told the media.
A total of 4,391 acres of railway land across the country is currently under occupation of semi-government, autonomous, religious and educational institutions.
Apart from that, the government has been successful in recovering 132 acres of land since October last year, Railway Minister Mujibul Haque told the parliament on April 24.
This proposed law was enacted as an ordinance during a previous military regime. Now, the government has moved to make the ordinance a law.
The decision was taken in a regular cabinet meeting chaired by Prime Minister Sheikh Hasina.
Now, the proposed law awaits its passage through the parliament to be enacted.
Also, the cabinet today endorsed ratification of a proposal to import electricity from nations enlisted within the South Asian Association for Regional Cooperation (SAARC).