Diplomats shouldn't 'overreact': Tofail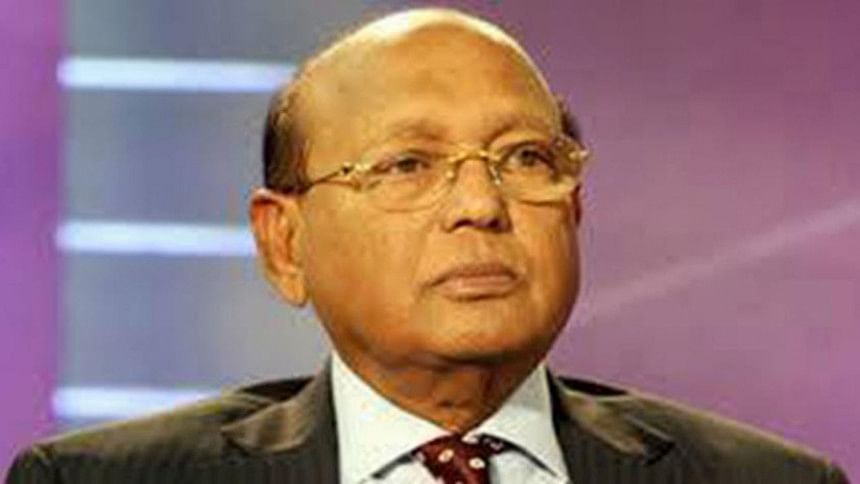 Commerce Minister Tofail Ahmed has called upon the diplomats of different countries residing in Bangladesh "not to overreact" on the matter of the killing of two foreign nationals.
"Two foreigners were killed recently. I told the diplomats not to overreact on the issue because it encourages and inspires the perpetrators," the minister said.
Tofail came up with the call after holding a meeting with newly appointed Sri Lankan Ambassador Yasoja Gunasekera at his secretariat office today, reports the Bangla daily Prothom Alo.
"There is no existence of Islamic State in Bangladesh. Jamaat-e-Islami and its student front Islami Chhatra Shibir are behind these activities," he alleged.
After failing to bring any good result by enforcing movement and militant attacks in the country, they killed two foreigners. The murders of two foreign nationals and bombs attack at Hossaini Dalan are strings of the same chord, he said.
About the recent study published by Transparency International Bangladesh (TIB) on parliament, he said, "I have never witness any positive report so far that was published by the TIB."
"We are heading towards a middle income country from a lower middle income one. The US president has praised us for our progress but TIB does not do the same," he added.
"TIB is not a political party at all but it seems to us that it has been turned into a political wing of BNP," he said.
Responding to a query, the senior Awami League leader said TIB is working for holding a midterm election that will never be held in the country ever.