Development economist Dr Mahbub Hossain no more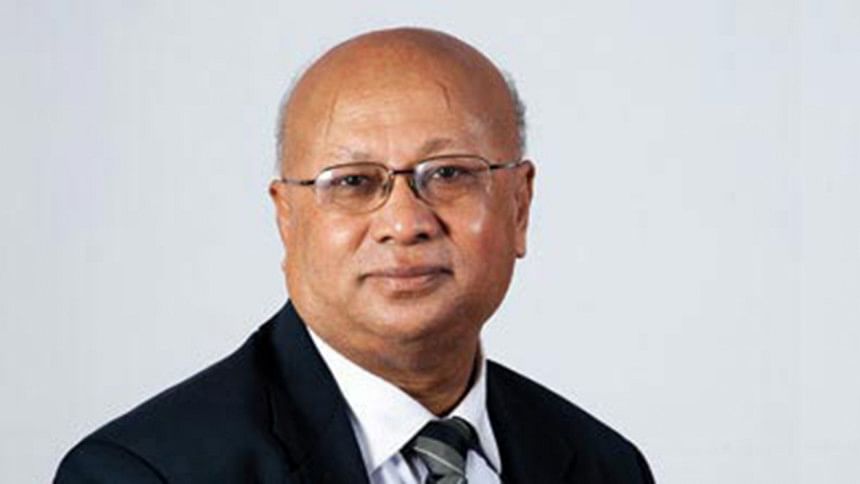 Renowned agricultural and development economist Dr Mahbub Hossain died at Cleveland Clinic in Ohio State early today at the age of 71.
He died at 2:45am (BDT). He was admitted at Cleveland Clinic in Ohio State, a press release of Brac, issued at the demise of the scholar, said today. He was suffering from heart disease for last two years. He went to USA on December 15, 2015 for treatment.
He left behind his wife, two daughters and a son.
Dr Mahbub has been serving as the advisor to the executive director of Brac. He was also the chairperson of economics and social sciences department of Brac University.
In a life filled with brilliance, this eminent economist also served as head of social science division of International Rice Research Institute (IRRI), executive director of Brac, and director general of Bangladesh Institute of Development Studies (BIDS).
Dr Mahbub will be forever remembered for his brilliance in articulation of macro-economic analysis, his path breaking research works, his leadership in agricultural innovation and above all his deep empathy for the marginalised people.
After completion of Masters in Economics from Dhaka University, Dr Mahbub obtained his PhD from the Cambridge University. Besides the publications of many research articles in international journals, some of his seminal books are: Asian Rice Bowls A Returning Crisis: Rice Research in Asia: Progress and Prospects; Impact of Rice Research in Asia; Strategy of Development in Bangladesh; Rural Economy and Livelihoods Insights from Bangladesh, Bish Geramer Golpo, Leading Issues in Rural Development.  The global magazine of politics and economics – The Foreign Policy – featured him in their list of 500 most prominent individuals in the international arena, the Brac press release added.
On his demise, Brac founder and chairperson, Sir Fazle Hasan Abed said, "Very few people globally had the depth of understanding of development issues like Dr. Mahabub Hossain…His research over many decades on proliferation of innovation in agriculture and livelihood improvement of marginalised farmers has been path breaking. We, his Brac family, mourn today this irreparable loss with his friends, family and many people he touched during his life dedicated to public service."
Nobel laureate Prof Dr Muhammad Yunus expresses his grief for the passing of this brilliant scholar. About his contributions to the Grameen Bank, Yunus said in a press release, "Dr Mahabub Hossain's contributions in the field of economics and agricultural research were ground breaking and far reading. He was the first scholar to study Grameen Bank and produce a highly demanded research paper in the impact of Grameen Bank. His insights in that paper were tremendously valuable to Grameen Bank as it expanded and grew. Above all his deep commitment to social justice, his empathy for marginalized people, and his humility made him stand out as an extraordinary human being." On his passing, Yunus said, "His death is an irreplaceable loss for the country, and the global community of agricultural researchers. I wish to convey my deep sympathies and condolences to his family members, and pray that they find the strength at this difficult time."