Cyclone: 'Tk 200cr damage in Kutubdia,' relief sought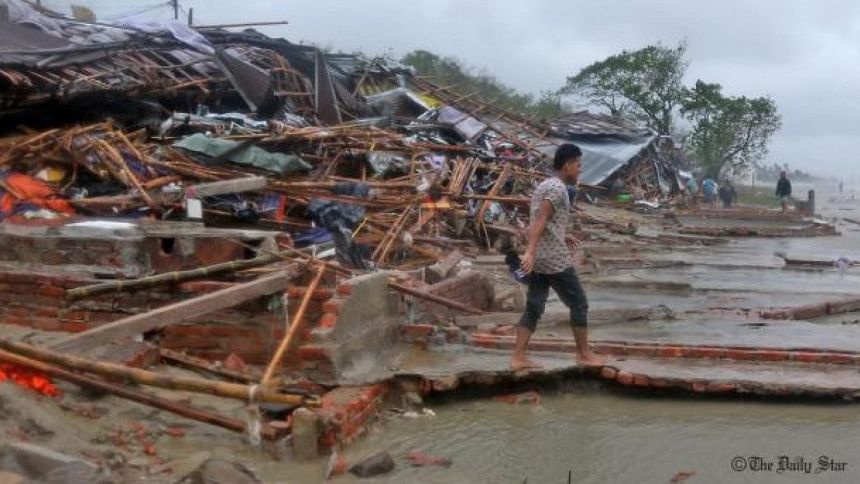 Cyclone Roanu that struck the Chittagong-Noakhali coast last Saturday caused Tk 200 crore in damages in Kutubdia of Cox's Bazar, local leaders claim calling for emergency relief for the area.
Apart from four killed in the upazila, 40 others were injured in the cyclone, Mujibul Huq Bachchu, general secretary of Kutubdia Samity, told a press conference today in Chittagong city.
Eighteen kilometres of embankment was washed away while 157 kilometres of road link suffered damage, he said. About 11,000 houses, 167 educational and religious institutions were either fully or partially damaged.
Over 2,000 livestock and 40,000 ducks and hens were swept away and 500 acres of grain field were ruined in the cyclone, he said. "Financially, the total damages would mount to about Tk 200 crore."
They called upon the government to begin an emergency relief distribution in the affected area. Among other demands, they wanted repair and reconstruction of religious institutions ahead of Ramadan.