Curbing terrorism, crimes: Bangladesh, Australia police to work jointly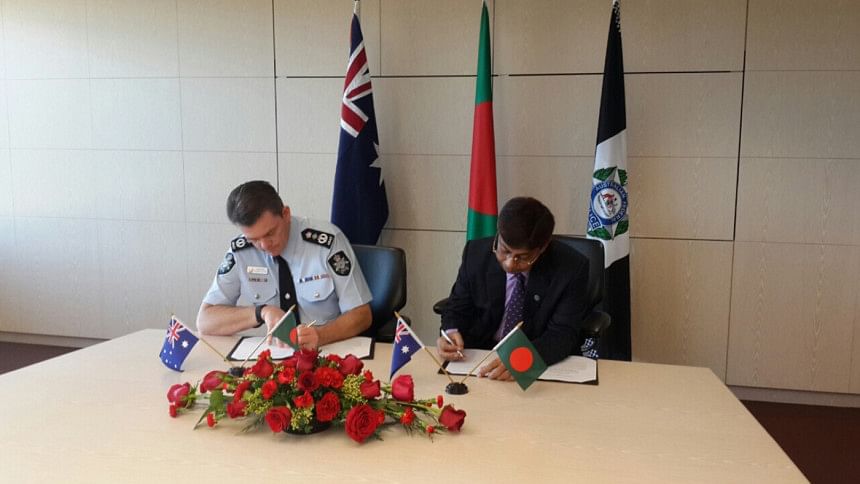 Bangladesh and Australia police will work together to curb inter-state terrorism and crimes including drug and arms smuggling, human trafficking and piracy through sharing expertise and information.
A memorandum of understanding titled "Inter-state crime Control" was signed between the two forces at a programme at Australian capital city Canberra today, said a press release from Bangladesh Police Headquarters.
Bangladesh's Inspector General of Police AKM Shahidul Hoque and Australian Federal Police Commissioner Andrew Colvin signed the deal on behalf of the respective institutions.
The IGP said technological capacity building of the both police forces, sharing information and coordination will help curb inter-state terrorist activities and crimes.
He hoped that the agreement will increase the scope of training, technological and forensic capacity of the both forces.  
Shahidul was attending a programme in Australia titled "International Counter-Improvised Explosive Devices Leaders Forum."