IS claims Kushtia doctor killing: SITE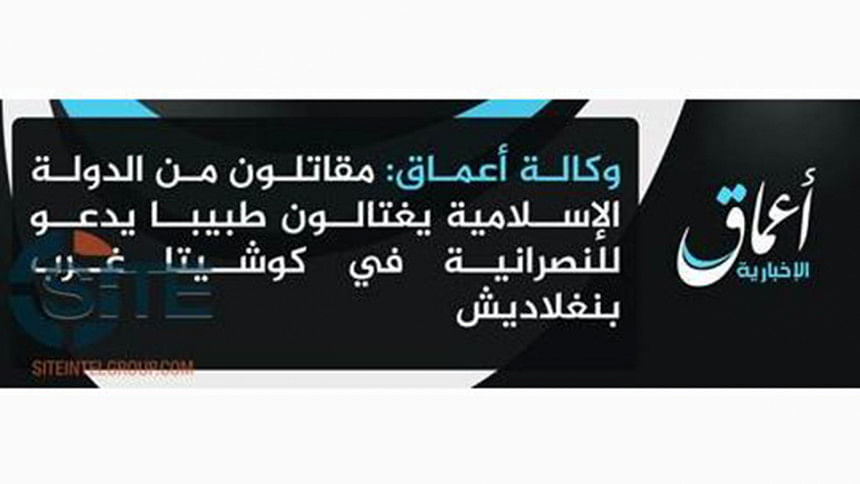 The Islamic State (IS) has claimed the responsibility for killing a homeopath doctor in Kushtia, according to a report of US-based SITE Intelligence Group.
"Amaq News Agency of the Islamic State (IS) reported that IS fighters in Bangladesh killed a doctor who "called to Christianity" in the western district of Kushtia," SITE Intel Group tweeted early today.
READ MORE: Machete attack kills 1 in Kushtia
The Daily Star could not independently verify it.
After several such killings earlier, SITE Intelligence Group was the first one to post tweets on the claims.
Sanaur Rahman, 60, a homeopath doctor in Kushtia, was hacked to death and a teacher of Islamic University injured in an attack yesterday.
The attack police said bore the hallmark of the ongoing attacks on freethinkers, secular and online activists, academics, bloggers, writers, publishers, minorities and people of different ideologies by suspected militants.