50 university teachers demand release of Maidul Islam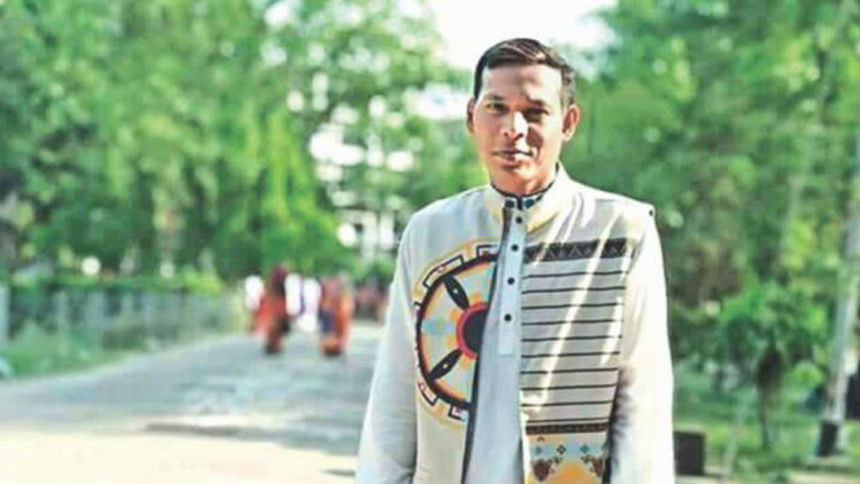 Fifty teachers of different public and private universities yesterday signed a statement demanded release of Chittagong University teacher Maidul Islam.
"We have come to know that Assistant Professor of Sociology Maidul Islam of Chittagong University was sent to jail on Monday. We are extremely astonished, angered and saddened," said the statement signed by Fahmidul Haq, associate professor, Department of Mass Communication and Journalism, University of Dhaka.
The statement which was also signed by Anu Mohammad, professor of Economics department at Jahangirnagar University, among others, demanded the government for the immediate release of Maidul Islam.
Giti Ara Nasrin, professor of Mass Communication and Journalism department at Dhaka University, Manosh Chowdhury, professor of Anthropology department of Jahangirnagar University were also among those who signed the statement.
They also demanded the government to identify and punish those responsible for threatening Maidul.
Meanwhile, teachers of Jahangirnagar University also formed a human chain today in front of Jahangirnagar Central Shaheed Minar demanding the release of CU teacher Maidul Islam.
Chittagong University (CU) authorities yesterday suspended Maidul Islam, an assistant professor of sociology department, a day after he was sent to jail in a case filed under section 57 of ICT Act.
The suspension order came in a letter issued and signed by Registrar (acting) KM Nur Ahmed. 
A Chattogram court sent Maidul to jail on Monday denying his bail petition, after he surrendered before the court on completion of his eight weeks bail granted by the High Court.
The case was filed against him on July 24 with Hathazari Police Station over defaming Prime Minister Sheikh Hasina on social media, by former BCL leader Md Iftekhar Uddin Ayaz.
CU BCL leaders also submitted a memorandum to the vice-chancellor against Maidul and another teacher of the university, Khandakar Ali Ar Raji, with the allegations.