Ceiling plaster falls off at Noakhali hospital, 9 hurt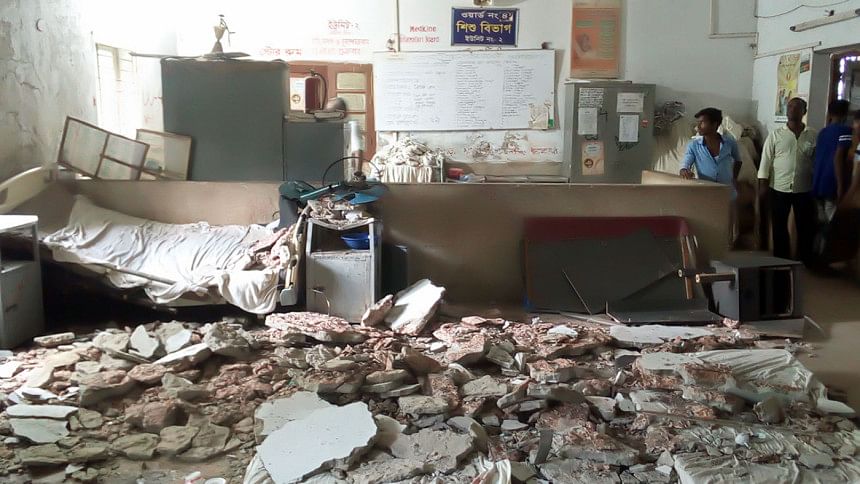 Nine including five children were hurt after a part of the ceiling plaster broke off and fell upon them in Noakhali General Hospital today.
The incident occurred in the children's ward around 7:00am this morning, a local correspondent reports quoting on-duty doctors.
After being informed, fire fighters rushed to scene and evacuated everyone else in the ward, local fire station officer Mohammad Humayun said.
The injured were being treated at the emergency ward of the hospital.  
The three old hospital buildings are all risky, but due to a lack of space the patients continue to receive treatment there, a hospital source said.
Noakhali General Hospital Superintendent Dr Mohammad Khalil Ullah said the three buildings including the children's ward was declared abandoned three years ago.
After the incident, district Deputy Commissioner Tonoy Das has asked the hospital superintendent to lock up the building and move the patients.