Tk 135.8cr Embezzlement Case
HC scraps BNP leader Aslam Chy's bail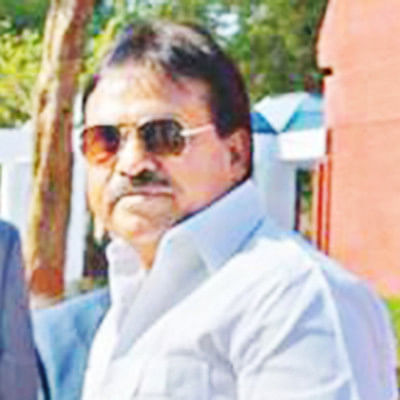 The High Court yesterday scrapped its earlier order that had granted bail to BNP Joint Secretary General Aslam Chowdhury in a corruption case filed for misappropriating Tk 135.8 core from Chattogram's Halishahar branch of South East Bank.
The HC also directed the trial court to try former managing director of South East Bank Mahbubul Alam and former manager of its Halishahar branch Mahbubur Rahman Sabbir in the case.
It also warned the ACC investigation officer Md Mosharaf Hossain Mridha for exempting Mahbubul and Mahbubur from the case proceedings.
The HC bench of Justice Md Nazrul Islam Talukder and Justice KM Hafizul Alam passed the order after rejecting Aslam's bail petition. Aslam is also accused in a sedition case filed on charge of hatching conspiracy with Israel's Likud Party and its intelligence agency Mossad to oust the government.
ACC filed the corruption case with Halishahar Police Station on December 26, 2016 against Aslam, his wife and chairperson of Rising Steel Mill Limited Jamila Naznin Maola, his younger brother, its managing director Amjad Hossain Chowdhury, director Jasim Uddin Chowdhury and the two former bank officials.
IO Mosharaf submitted charge sheet against four accused and exempted Mahbubul and Mahbubur from the case proceedings.
On December 5 last year, the HC summoned the IO in this regard. He appeared on December 13 last year but could not give any satisfactory explanation, ACC lawyer Advocate Khurshid Alam Khan and Deputy Attorney General AKM Amin Uddin Manik told The Daily Star.
They said another HC bench on April 11 last year had granted ad-interim bail to Aslam and issued a rule asking ACC and the government to explain why he should not be granted bail.
The Supreme Court's Appellate Division on August 6 last year stayed the HC bail order and directed Aslam to surrender to the lower court in two weeks and asked the HC to hear and dispose of its April 11 rule.
The lower court on October 30 last year showed Aslam arrested in the case. Advocate Mia Mohammad Kawsar Alam appeared for Aslam.